Cindi Bigelow Travels To Sri Lanka Journal: Onward and Upward
Monday, 21 January 2013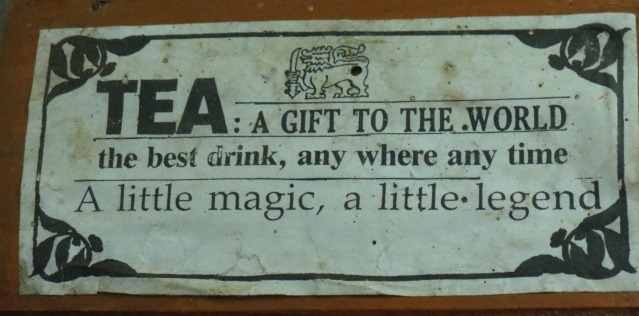 From there we left to continue our journey through the mountains, once again through windy roads, through miles and miles of tea bushes, headed for the Dessford plantation. Eventually we arrived at Dessford. We were late, my MO (Modus operandi) for the entire week, but they received us with huge smiles and great warmth — the usual Sri Lankan way!
This time we got to see how they processed their tea. Each facility being slightly different to create their own unique blend. We finished up drinking their freshest tea which had been carefully hand-picked only a few days before.
They shared with us nuances of tea tasting that I could have never imagined they could pick up. These people made me realize why my grandmother fell in love with Ceylon teas (from the country now called Sri Lanka), more than 70 years ago because no one knows more, has more history and has been as dedicated to this delicious product.
Ceylon teas are the most expensive on the world market and I clearly knew why. It was the people. Yes the Camilla sinensis grows all around the world. But on the top of these mountains, the soil, the conditions and the people were what truly made Ceylon teas so exquisite.
We finally finished up after 7 pm and headed back to the Grand Hotel N'Eliya. When we arrived we were pretty exhausted. So we had dinner around nine and feel asleep around midnight. Visions of tea bushes filled my head. The memories of the day were overwhelming. It was a day like no other. And the good news was I got to have another one just like it the following day.
Cindi Bigelow