Baking With Our January Fan Of The Month And Bigelow Spiced Chai Tea!
Tuesday, 22 January 2013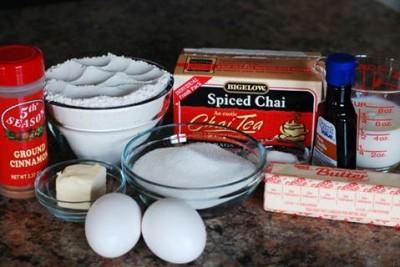 Earlier this month we introduced you to Tiffany King, our January Fan of the Month! Tiffany, who home schools her children, also creates recipes and writes about home cooking on her Eat at Home blog. Best of all, even though she's super-busy, Tiffany always manages to find time for a cup of Bigelow Tea!
Recently Tiffany was inspired to create some sweet, spiced muffins using Bigelow Spiced Chai Tea! We wanted to share the recipe for Spiced Chai Tea Muffins with Cinnamon Streusel Topping with you today. We hope you'll break out the muffin pan and give it a try!
Spiced Chai Tea Muffins with Cinnamon Streusel Topping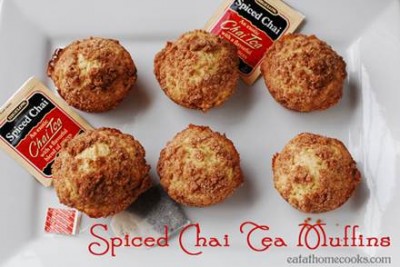 Ingredients:
2 cups flour
1 Tbs. baking powder
1/2 tsp. salt
3/4 cup sugar
1 stick butter, softened
2 eggs
1/4 cup strong brewed Bigelow Spiced Chai Tea
1/2 cup milk
1 tsp. vanilla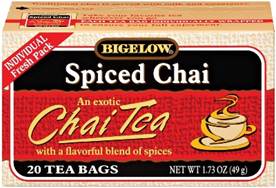 For the topping:
5 Tbs. sugar
2 tsp. cinnamon
3 Tbs. butter
5 Tbs. flour
Instructions:
Stir flour, baking powder and salt together in a bowl.
In a mixer bowl, mix butter, sugar and eggs.
Add brewed tea, milk and vanilla to wet ingredients and mix till well blended.
Pour wet ingredients into dry and stir gently till well combined.
Divide evenly between 12 muffin tins.
Using a fork, combine all ingredients for topping until you have crumbs.
Sprinkle on top of muffins.
Bake at 400 degrees 15-20 minutes.
Yield: 1 dozen muffins
Notes: To make the strong, brewed tea use 1 or 2 tea bags and 1/4 cup boiling water. Steep for 5 minutes.