Don't Forget to Enter Bigelow Tea's "Tea for a Year" Sweepstakes
Monday, 28 January 2013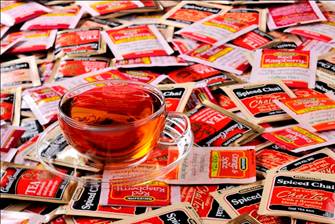 As you hopefully know by now, Bigelow Tea is giving away "Tea for Year" to one lucky winner in this month's sweepstakes. But time is running out, and we hope you'll enter before the deadline at midnight EST on January 31st.  This is a certainly a prize worth vying for!
As one way of celebrating January's "Hot Tea Month"—perhaps our favorite month here at Bigelow Tea!—we're offering up one of our most exciting sweepstakes prizes ever: tea for an entire year! Yes, we're providing one lucky winner with a monthly case of Bigelow Tea (containing six boxes per case) for twelve months. That's a total of 120 tea bags each month. All. Year. Long. Wow!
With the end of the month looming, it makes sense to enter right now. So, head on over to our Bigelow Tea Facebook page, "like" us (if you haven't already) and then click on the Sweepstakes icon under our cover photo. You'll be entered to win the grand prize.
Look for our winner will be announced on our Bigelow Tea blog soon. Good luck … and we hope that you'll sip Bigelow Tea every day this year, whether you win or not!