Cindi Bigelow Travels To Sri Lanka Journal: Beautiful Nayabadda Mountain
Friday, 1 February 2013
Woke up at 4:50 am to the sound of Buddhist monks chanting in the distance. Seventy percent of Sri Lankans are Buddhist and this is how they like to wake up before work. They believe the pleasant sound or waves go into your body and make you more positive. So although I would have preferred a few more hours' sleep, I enjoyed waking up to their chanting.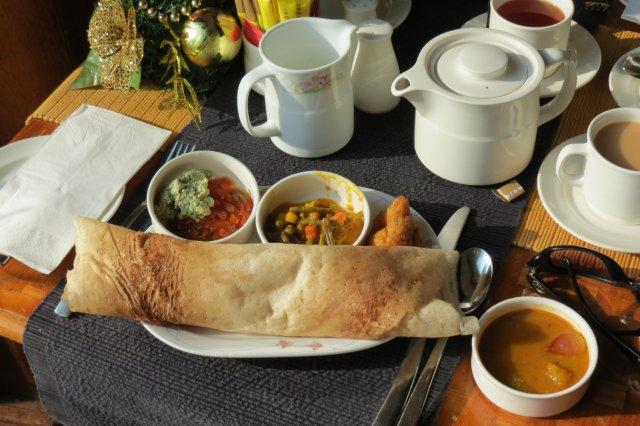 We gathered for breakfast: John, our VP Blending and R&D, and Prassana, our export partner in Sri Lanka.  I wanted to finish this trip ensuring I was experiencing as much of this country as possible, so I had a very authentic meal of a porridge called Kenda made from kurukan (a wheat-like plant) with jaggery (a cube of sap from the palm tree), that you bite into before each sip.
Alongside were string hoppers (made of rice), and chicken curry.  Oh yes, we were finishing in style.  I tried to savor every bite. When we finished we packed up the car and said our goodbyes to the staff.  As usual they were warm and made you feel like family.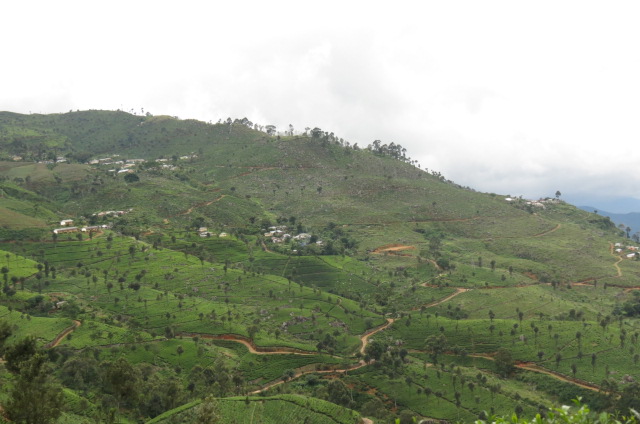 As we headed down the mountain roads we were once again surrounded by tea fields as far as the eye could see. The British brought tea to this country back in the 1860's, when blight wiped out coffee plants. As I looked out over vast gardens that employ over a million people on this island, I could only think how much this country has done to develop that concept, and how the Sri Lankan people nurtured this industry to make Ceylon tea renowned as one of the world's finest quality teas.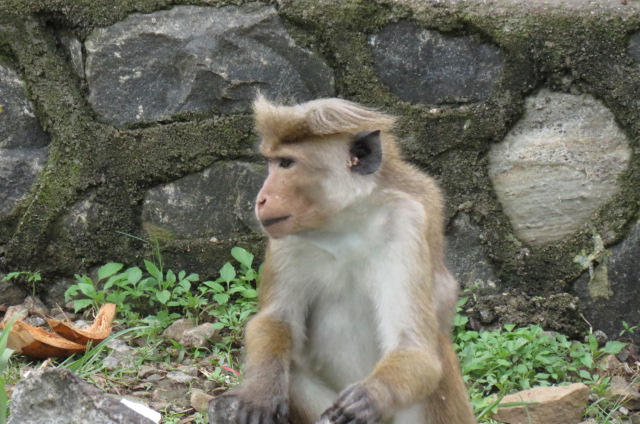 As we continued our descent, we passed by stunning natural waterfalls running down the mountain side, sometimes seeing as many as one every few minutes.  On the way down I asked Prassana to stop if we saw monkeys so I could photograph them.  Well within a short period of time, we were pulling over to see a family of these adorable little creatures sitting on a fence. Of course I wanted to get out and pet them but was quickly dissuaded when I was told they most likely would attack me.  I didn't want my trip to end on that note so I proceeded to talk to them through the open window while they were just a foot or two away. They definitely had a funny look on their faces as I talked to them like we were friends.
Cindi Bigelow