Bigelow Tea Takes Valentine's Day To Heart
Thursday, 14 February 2013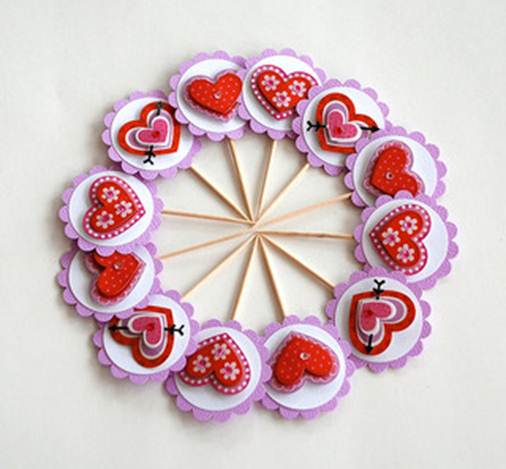 Today is Valentine's Day, and Bigelow Tea has discovered some fun facts about this holiday. So, while sipping a cup of your favorite Bigelow Tea, read up on our neat findings for this special day!
*The origin of Valentine's Day appears to come from both pagan and Christian traditions. In ancient Roman times, an annual celebration called Lupercalia was held in February and featured fertility ceremonies. Around 496 A.D., Pope Gelasius I declared February 14 to be St. Valentine's Day.
*The story behind the real Saint Valentine remains unclear. One popular opinion is that he was a priest who performed weddings for soldiers who were forbidden to marry. He was put in prison and sentenced to death.
*In Japan, for Valentine's Day, women give chocolates to men. Men reciprocate on "White Day," or March 14.
*Valentine greetings, first in words and song, go as far back as the Middle Ages. The oldest known Valentine, still in existence, dates back to 1415. After being captured in battle, Charles, the Duke of Orleans, penned one to his wife from the Tower of London.
*In the 1840s, Esther A. Howland began selling the first mass-produced valentines in the U.S. Last year, Americans purchased 150 million Valentine's Day cards, according to the Greeting Card Association! And Valentine's Day is the second-largest holiday for giving greeting cards, behind Christmas.
*During Valentine's Day 2009, according to The Nielsen Company, consumers bought more than 58 million pounds of chocolate candy. It rang up $345 million in sales!
At Bigelow Tea, we like to celebrate Valentine's Day with our seasonal teas. Our White Chocolate Obsession Tea blends the decadence of white chocolate with robust black tea, and Sweetheart Cinnamon Herb Tea provides warmth with its sweet cinnamon taste. Do you "heart "one or the other, or want to try them both? Consider our Valentine Tea Twin Pack, which makes for a lovely pairing year-round.
Happy Valentine's Day to all our fellow tea lovers!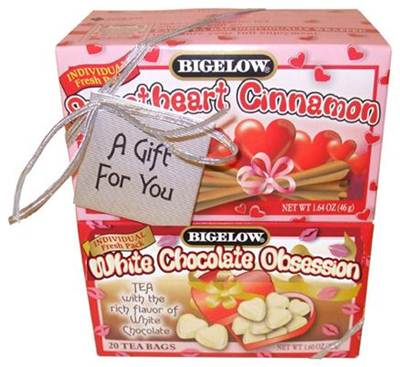 Top image by AForestFrolic, via Flickr.com