Bigelow Tea Appreciates The Busy Tea Service At Downton Abbey!
Monday, 25 February 2013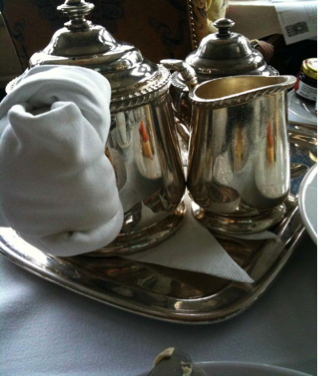 It's the hot drama of the season, BBC's Downton Abbey, with its aristocratic family and servants living on a country estate in the early decades of 20th century England. The show started off as a huge hit in the UK, and by season two it was cemented as a worldwide event, more popular than any other offering in the history of "Masterpiece!" Here at Bigelow Tea we're mesmerized by the drama … and we're particularly enthralled by all of the tea being consumed! The busy Crawley house is ensconced in tea culture, with everybody, both master and servant, enjoying their daily cup. Accordingly, Downton has become a cause for celebration among millions of tea fans like us!
The passion runs deep. Many fans on this side of the pond greeted season three with afternoon tea parties, from New York to San Francisco, celebrating all the stars of Downton, including Maggie Smith, the newly introduced Shirley McClain, and their prominent co-star: tea!
The abbey that serves as the setting of the BBC production is also a star. For centuries Highclere Castle has been the real-life home of the aristocratic Carnarvon family, hosting kings and queens.  The family also welcomes visitors and guests for special events. What an experience it would be to enjoy high tea at this world famous castle!
We have our own kind of tea-loving "aristocracy" in the U.S. too, from Tom Cruise to Meg Ryan, and many other tea-drinking celebs! Just like in Downton Abbey, Bigelow Tea knows that tea is for everyone, and we're proud help write that script.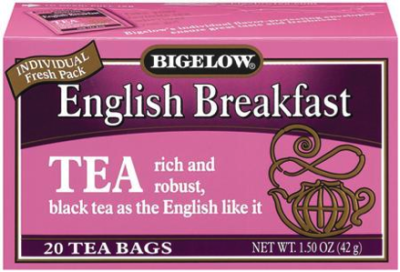 However you enjoy your tea—whether it's English Teatime from silver teapots with savory finger sandwiches or English Breakfast in a big ol' mug on the couch in your jammies—watching the latest intrigue and gossip from Downton Abbey is most certainly our cup of tea!
Image by zOxx via Flickr.com