Meet Bigelow Tea Fan Of The Month Kathy Patalsky, Passionate Tea Drinker And Vegan
Friday, 1 March 2013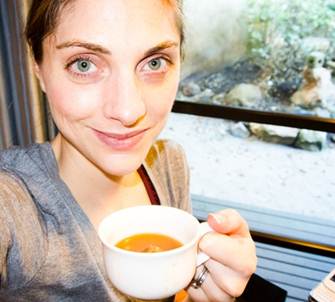 March Bigelow Tea Fan of the Month Kathy Patalsky is a self-described former "coffee-holic" who now prefers soy chai lattes, as well as our "Constant Comment"® black tea and Sweet Dreams Herb tea. OK, we're swooning! She also happens to be a vegan blogger whose recipes show that a diet free of all animal products can be downright delicious. We checked in with Kathy to learn more about how tea fits into her healthy lifestyle and are so pleased to share her inspirational attitude here today!
First off, prepare to be amazed by the mouth-watering food photos on Kathy's Happy. Healthy. Life. website.  As Kathy says, "You do not need to be a vegan to love vegan recipes!" (Look for her recipe for Goji Lemon Teamade with "Constant Comment" as well as Citrus and Spice Tea Banana Bread in a future post on our blog.) Kathy became a vegan about 10 years ago and insists it's not as difficult as people think: "My lifestyle as a vegan is pretty normal actually. I eat my favorite foods, I cook my own meals and dine out just about anywhere. Vegan options are easy to find or ask for. Being vegan pairs well with my deep love of animals and offers many health benefits, which is important to me."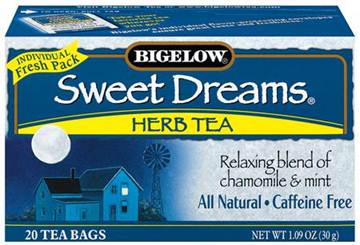 As for tea, Kathy is passionate about it. "I adore the ritual of tea drinking as it really gives me an escape from my busy workday," she says, adding that she drinks at least two cups of tea a day. Kathy said good-bye to coffee-based soy lattes about three years ago. Now, it's the "cravable" vibrant orange spice flavor of Bigelow's "Constant Comment" and the calming effect of our Sweet Dreams Herb Tea that keep her coming back for more!
Kudos to Kathy for committing to eating and living well – and showing us new ways to love tea!