Bigelow Tea Takes a Fruity Approach to National Nutrition Month
Tuesday, 5 March 2013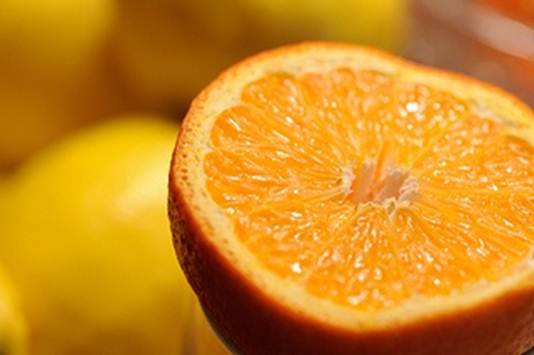 Yes, we know the Valentine's Day candy was hard to ignore. But now, after indulging on many holiday delights, Bigelow Tea thinks it's time to get back on track with healthy eating! So, as March marks National Nutrition Month, let's make sure our plates stay full of fruits and veggies.
The USDA gave us all a vibrant push in eating right, too. Last year, its iconic food pyramid got a major overhaul by becoming a colorful plate to show us how to include more greens, reds and other healthy "colorful" foods in our diets. And if you're thinking of a colorful cup of tea, some of fruit-flavored teas might be just what you're looking for! Go ahead and try a taste of Bigelow Tea in orange, blueberry, pomegranate, raspberry, or peach. Some teas, like our Pomegranate Pizzazz Herb Tea, contain real fruit juice concentrate.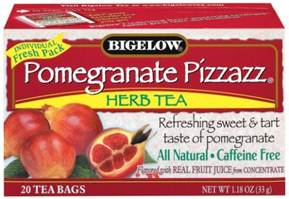 It's also important to stay hydrated. At Bigelow our teas provide a delightful way of doing so. If you find lemon very refreshing, we offer several lemony options. For example, our Lemon Lift black tea mixes just the right amount of citrus with a good dash of spice, while our aptly-named I Love Lemon herb tea is a refreshing blend…both can be enjoyed hot or cold. What a wonderful way to keep hydrated during National Nutrition Month!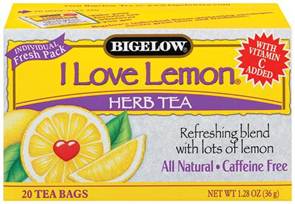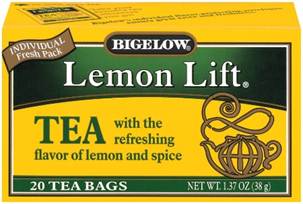 So in March—as well as in the months that follow!—don't be afraid to get fruity … with your pick of Bigelow Teas. We're happy to do the same thing, year-round.
Top image by Eric Kilby via Flickr.com