Bigelow Tea Celebrates Women's History And Our Matriarch Ruth C. Bigelow
Tuesday, 12 March 2013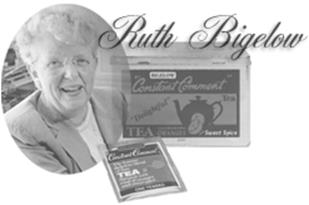 This month is National Women's History Month, a time to celebrate the contributions women have made to history, culture and society. The theme of this year's celebration is "Women Inspiring Innovation Through Imagination" … and Bigelow Tea has a wonderful and inspirational story for you! Turn on the kettle, and read on to be inspired by our founder, Ruth Campbell Bigelow!
National Women's History Month has only been observed since 1987, but our inspirational women's tale starts back in 1945 in Ruth's kitchen, when she started a food company just after the Depression. She happened to love tea, but not the lackluster varieties found at the store, so she set out to create her own zestful tea flavor based on a special tea recipe from the Colonial times.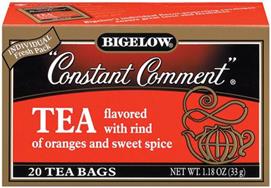 She experimented with spices and orange peel, tweaked it this way and that, and voila, "Constant Comment"®, the new talk of the town was born. Talk about innovation—especially for a woman during that time period! Ruth just knew that other people would enjoy her distinctive tea, but did she think that it would become the most popular specialty tea flavor in America? Well, perhaps … especially considering her forethought in naming it for the constant comments it was receiving! Ruth's daughter-in-law, Eunice, and the Bigelow family moved forward and created and expanded the flavors and varieties of teas they produced. The company is now run by Ruth's passionate and dedicated granddaughter, Cindi Bigelow, another inspirational woman!
So, during National Women's History Month, as we drink our "Constant Comment" tea, we can think back and thank Ruth Campbell Bigelow for her imagination and her creativity. A truly inspiring and innovative woman, indeed.