Keep The Bigelow Tea Coming: It's Still Cold & Flu Season
Tuesday, 26 March 2013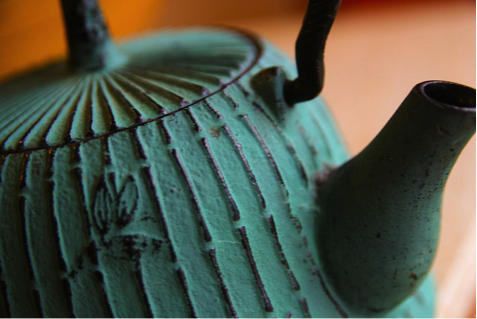 The Cold and flu season is a simple reality that we have to deal with every year! But this past winter seems to have been more severe, starting early and hanging on in many areas of the country.  So Bigelow Tea wants to remind us that the flu is still out there! The Centers for Disease Control (CDC) reports that while influenza activity is declining overall, it remains high in some parts of the country and may continue for some time. So what should we be doing to stay one step ahead of the flu?
If you're feeling a little under the weather, well, Mom was right: get plenty of rest and stay hydrated! Don't forget that our bodies are made up primarily of water. When our immune systems are fighting bacterial or viral infections, our metabolism increases; kind of like a car with its engine racing. We need to keep adding water (our "gas") to keep it going.
Can you think of a better reason to sit on a comfy couch and relax with a great cup of Bigelow Tea? Perhaps with our classic Green Tea with Lemon or maybe our Lemon Ginger Herb Plus tea … or any of our amazing Green Teas would do!
Along with hydration, keep in mind that managing stress levels is also important. It's reported that chronic stress can have a detrimental effect on the body, even suppressing that ever-important immune system. One idea from Real Simple magazine to help stay healthy:  take a brisk walk. Then, when you return, sit down to a nice cup of tea! With the flu still looming, we know it's the tastiest way to weather the flu season!
Image by stevendepolo via Flickr.com