Bigelow Tea is terribly misrepresented about lead and not much I can do but watch…
Monday, 3 June 2013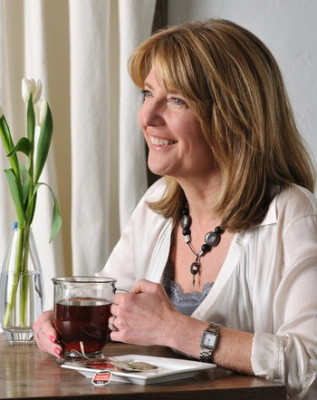 Wow what a heck of a week it has been.  I think I have not stopped looking at my computer for one week straight (as many on my team have also been doing). It is amazing how one "off- comment" can truly be so harmful.  I could never say what they did was to scare people but that was the net effect.  This one company called ConsumerLab.com, that is paid to do studies (they do not disclose who pays for each study) did a report on comparing green tea pills versus green tea bottled drinks versus green tea (in teabags and loose)-okay that is fair and actually something we welcome.
Results are interesting and  seem logical…. They have the same results our years and years of testing of many brands of bottled tea and tea in both bags and loose  have shown.  The ConsumerLab.com report finds  what we would have expected them to see, that bottled teas really have very little of the antioxidant EGCG, and yes tea (bags and loose) have much more.  However, an important point is missing, EGCG varies per crop so that what is found in the tea will change the next time it is tested.  And they also made a completely inaccurate statement that teabag paper somehow filters out heavy metals. (Heavy metals can't release out of the leaf.)
ConsumerLab.com also tests the pills, bottles and tea for lead (which is smart as pills can have issues in this area), and the study clearly states that all the bottled teas and brewed green teas are clean from containing any significant amount.  The reason for that is very simple.  Lead, as well as most heavy metals,  can be found in the soil and can get into the plant.  However, lead does not release from the leaf into the water so virtually nothing infuses into the cup. (The teabag paper has nothing to do with it.) But for some reason the president  of ConsumerLab.com decides to mention that Bigelow and Lipton have lead in the leftover teabag.  But what he was focusing on was completely irrelevant, for as his study stated, all the brewed cups of tea were clean. Trace amounts of lead remain in the leaf, and the brew that you drink is clean.   This fact that the cup is 100% safe has gotten buried by the attention he has drawn to the leftover leaves!   People who love tea are inappropriately concerned that some brands are not safe.  Because of this side bar statement, some people are associating the words Bigelow tea and the word lead!
That started a firestorm that I could not believe unfolded in front of my eyes.  And the most unfortunate part is that there are people that read that statement who might not drink our tea because they are scared of what they read.
An important fact to know is that both the ConsumerLab.com tests and our independent labs show that a brewed cup of tea has (at the most) 1/5 the amount of lead allowed by the EPA for bottled water!  The bottled green teas tested (which most likely were made from China green tea as over 70% of all green tea sold in our country is from there), are also safe from lead.  However, the recap of the study makes another irrelevant  comment when it states that the origin of the tea could be a significant factor affecting the amount of lead in the leaves since the brewed beverages are clean. The leftover leaves used for brewing bottled teas most likely will have some lead in the leaf but the fact remains that it does not release into the beverage.   So although EGCG can vary, especially from bottled to teabags, (a point brought out in the paid study), lead is never an issue when consuming either product.
It is just hard for me to watch all this go on around me knowing how much care we take to ensure we only sell lovely tasting and safe products and I will never understand why this individual singled us out to talk about lead in the leaf  but he really scared a lot of innocent people unnecessarily.
Not much more I can do now, just continue to always test our teas and only sell what we know is 100% safe for my own family to consume….such is the world of social media,  you have to take the good with the not so good!
Cindi Bigelow
President and CEO
Third Generation, Bigelow Tea