Bigelow Tea Considers Commencement And Next-Gen Tea Drinkers!
Wednesday, 5 June 2013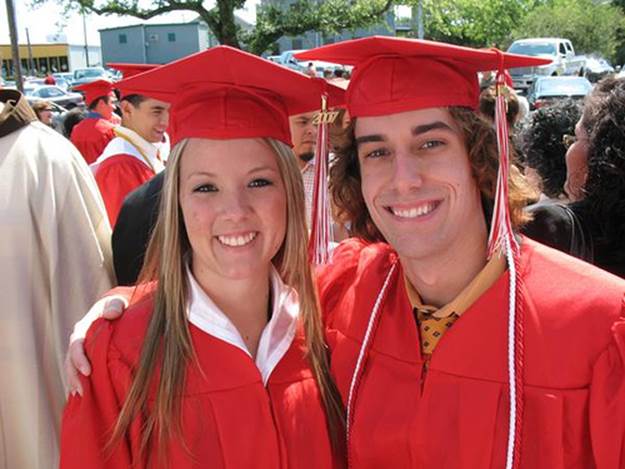 Graduations are all about celebrating major life transitions. Chances are, you or someone you love is preparing for Commencement Day, leaving behind high school or college for new adventures on campus or out in "the real world." We here at Bigelow Tea say congrats to all new grads and wish them much future success … and plenty of care packages filled with Bigelow Tea! After all, there's nothing quite like a steaming cup of tea to stir warm memories of home!
It is wonderful to hear from so many Bigelow Tea fans who grew up with our teas and continue to enjoy them through each stage of their lives. And, as Cindi Bigelow learned when visiting her own alma mater, Boston College, tea is a dorm room staple for many college students. Whether looking for a caffeine boost while studying or a soothing beverage like Dad made to chase away a cold, undergrads are carrying on tea traditions and creating new ones of their own. Here's a fun video of Cindi talking tea with the students:
[youtube]http://www.youtube.com/watch?v=rmyisHOGr-k&list=UU2oz-hVgEkmO1KppHn4krfw&index=29[/youtube]
Graduation brings with it exciting opportunities for young people to explore their independence and develop new interests. So we are happy to share that Bigelow Tea has more than 120 tea varieties and an ever-expanding list of gifts and new items to engage the next generation of tea drinkers. You can always count on finding classics like "Constant Comment®" and Earl Grey but won't want to miss our latest offerings, which include Caramel Chai, Decaffeinated Green Tea with Pomegranate, and our Half Iced Tea and Half Lemonade Blends—all innovative and delicious!
Here's to each member of the Class of 2013 as he or she discovers all the new tastes that lie ahead!
Image by DOliphant via Flickr.com