Bloggers Share Their Family Stories About Bigelow Tea!
Monday, 17 June 2013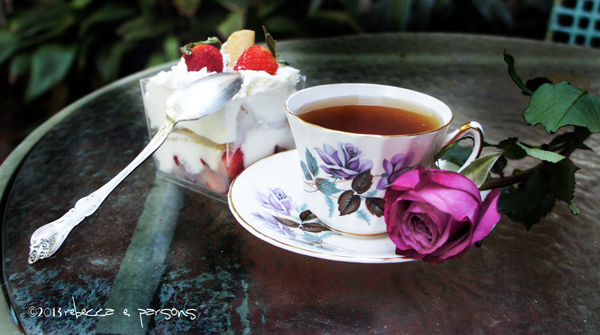 Bigelow Tea is proud to be a family-owned business that treats everyone like family.  Our "family circle" includes many suppliers, employees, retailers, and of course, passionate tea consumers! More recently, we have connected with a vibrant community of bloggers, and many of them have shared personal stories about their affection for Bigelow Tea. We take a moment to thank these wonderful writers and highlight a few of our favorite tea musings from the blogs—all of which revolve around … family, of course!
Great Contradictions – a blog dedicated to helping "others to live happy, healthy lives no matter what their circumstances are," posted a lovely tribute to tea and tradition. "Girl Talk with my mom drinking a cup of Bigelow Tea is definitely a cherished moment."
Cre8tive Compass – At first glance, Rebecca Parsons' photos (like the one above) featuring Bigelow Tea and her grandmother's china look like still-life paintings. Simply stunning. We also appreciate Rebecca's take on our teas: "I call it 'MY' Bigelow Tea because I think of it as a member of my family. I drink it every day … My favorite is Plantation Mint."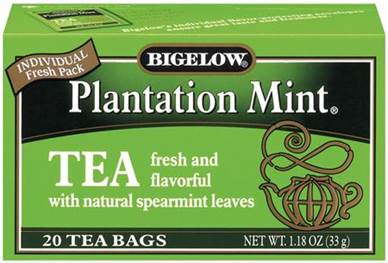 The Mommy-Files – Shannon Gosney's morning tea ritual was inspired by her mom. She prepares a cup of her favorite flavor, Earl Grey, and moves the tea bag to a small bowl after steeping. "I pick up my mug and as the steam lifts from the mug, I can smell the delicious aroma of the tea. It's heavenly!"
We want to thank every blogger who has taken the time to celebrate Bigelow Tea and tea drinking in general and we invite all of you to visit the above bloggers as well as those listed below for more tea inspiration!
Still Blonde After All These Years
And, as always, we invite you to share your own tea stories with us on Facebook or Twitter!
Image by Rebecca Parsons via Cre8tive Compass