Bigelow Tea Employees Spruce Up Fairfield's Sandcastle Playground
Tuesday, 18 June 2013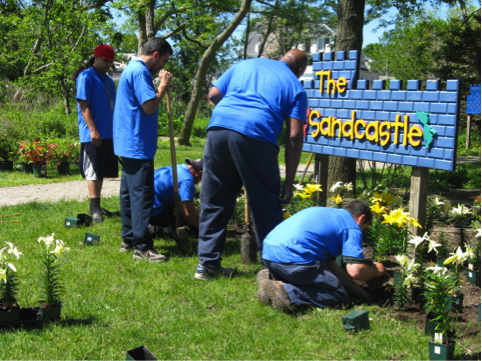 For our Bigelow Tea employees, no task is too great or small. Yet their rewards for volunteering in our community are absolutely plentiful!  As part of our company's commitment to community service, workers at our Fairfield, CT plant recently gave their time to help out at another "plant" in town: a special playground.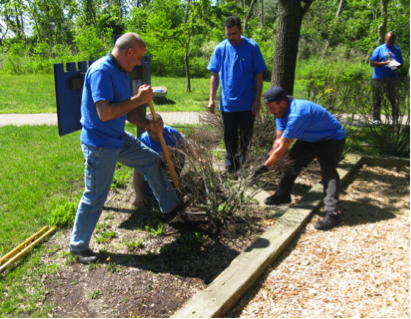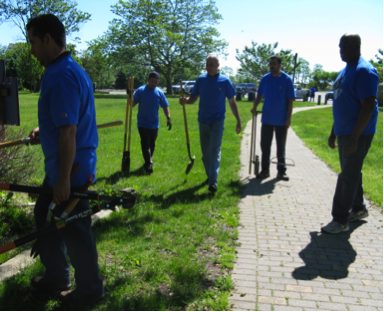 This "tea" team eagerly got their hands dirty at The Sandcastle Playground by pulling weeds and planting new flowers in the playground's planting beds. Our handy workers started off their day by focusing on the space near the playground's sign. First they removed dead bushes and weeds, and then they planted colored lilies.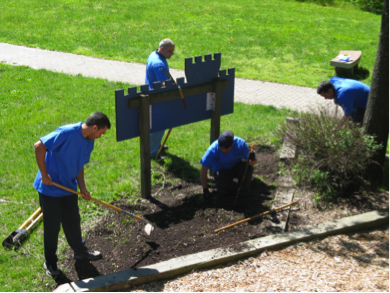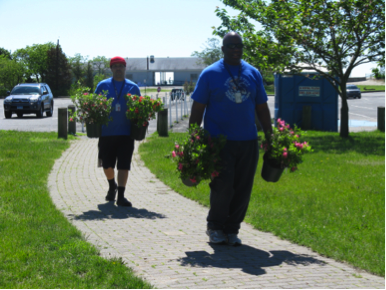 Over the years, Bigelow Tea has partnered with the Town of Fairfield and local parents to help in maintaining The Sandcastle, a community playground built in the mid-nineties. Being a stone's throw from Fairfield's beach area, The Sandcastle has many fun options for kids: slides, swings, a sandbox, a trapeze ladder, and even a mini-amphitheater.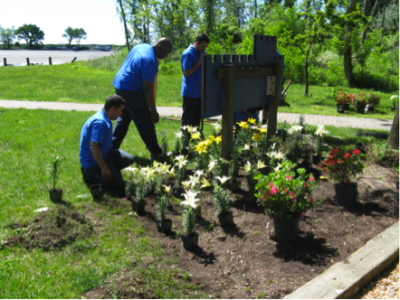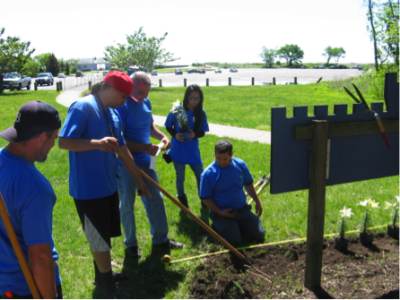 Being proud to help on our Community Service Day, our Bigelow Team looks forward to going back to The Sandcastle Playground again. We want to thank our team members Mike Marenna, Manny Leon, Jenny Vongxay, Tomas Rivera, Jose Santiago, Rob D'Agostino and Rich Queen who made this space brighter for the countless children who use it. Good job!