Bigelow Tea Welcomes the Summer Solstice
Friday, 21 June 2013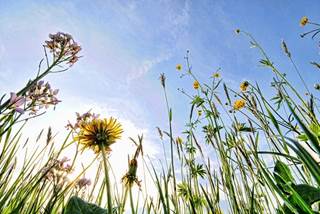 Summer Solstice on Friday, June 21, will mark one of Bigelow Tea's favorite days of the year (and favorite month, June is Iced Tea month too)! The sun is high, the temps are rising and it's the first day of summer! And with summer comes walks on the beach, kite flying, and catching fireflies. Yes, summer solstice is a day to celebrate the beginning of one of our most-loved seasons!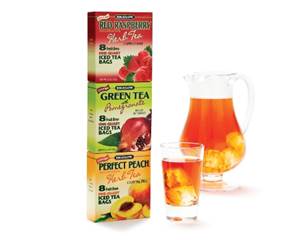 For those living north of the equator, the question is what to do on this first day of the summer months … the day with the longest hours of daylight in the year? In ancient times, feasts and festivals marked the season of growing crops. In today's world it would be the perfect day to plan a picnic, a modern day spin on the ancient feast. All you need is a tablecloth, a basket of goodies, maybe a Frisbee and some glasses for a batch of refreshing Bigelow Iced Tea! In fact, this plan sounds too good to limit to just the day of the Summer Solstice … so let's plan on having picnics throughout the summer. Why not choose a different flavor of Bigelow Iced Tea each time?
But really, with these longer hours in the day, the possibilities are endless. What's on your agenda to accomplish this summer? Whatever you plan to do—from yard work to pure relaxing—don't forget to pour yourself a wonderful glass of Bigelow Iced Tea first.
Image by Tambako the Jaguar via Flickr.com