Bigelow Tea Community Garden Getting Greener By The Day!
Wednesday, 24 July 2013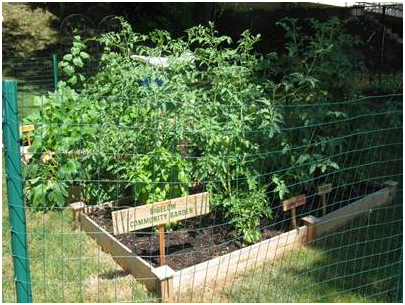 In true Greening, Wellness, Community spirit, the Bigelow Tea Green Team continues working on the Bigelow Community garden. As a reminder, the Bigelow Green Team planted tomatoes, cucumbers, zucchini, squash and even added in some basil. In true GWC spirit, we will be looking to donate our vegetables and herbs to a local nonprofit organization where they can use this product to help feed those who may be less fortunate.
Well, as spring turns to the heart of summer, we have begun to see our first tomatoes and cucumbers and it looks like even the basil is ready. Our garden has grown by leaps and bounds and soon more vegetables should be on their way. The Bigelow Green Team has attempted to be as green as possible with our garden venture. The garden had praying mantis pods that were hatched so the praying mantis would feed on the small insects such as aphids that can be harmful to plant growth. They will also work and advance to larger insect prey.  The praying mantis is a very effective, organic controller of insects/pests in the garden, and this will provide us a means of organic pest control which we hope will keep our garden pest free, thereby helping better the productivity of our plants.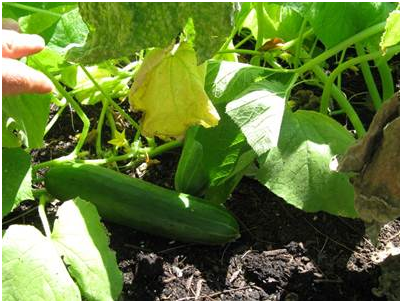 We are also in the process of setting up a rain barrel in an effort to collect rain water that can be used for watering our garden; in addition to saving water, the temperature of the rain water is better for the plants as it is closer to its natural environment then city-supplied water. Although we did not attach to a downspout, our rain saucer is busy collecting rain water. We also have a compost bin in the area to ensure all weeds are composted and returned back to the Earth.
We are excited about this project and continue to take pictures and document the project as it moves through each stage. We look forward to the next stage as the tomatoes turn red and are ready to eat!!!!