We Salute Eunice As Our Bigelow Tea Fan Of The Month!
Tuesday, 13 August 2013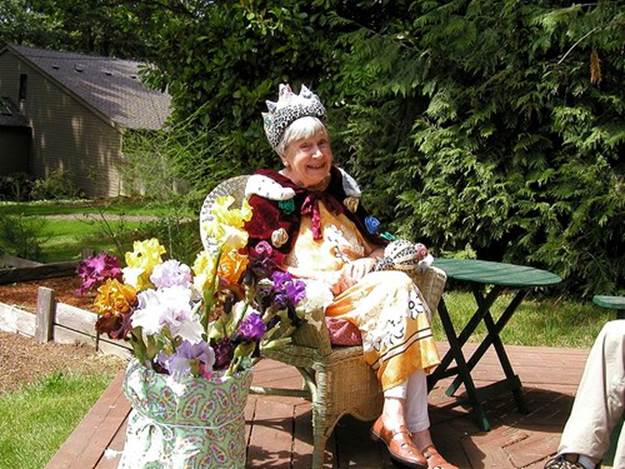 We met Eunice, our August Fan of the Month, on Facebook, where her signature wit provides regular smile therapy for all of us at Bigelow Tea. She loves to talk tea, always with a twinkle in her eye! Consider this response to our request for photos: "[I]f you want to know what I look like, picture Sophia Loren with gray hair." Getting to know Eunice better has been delightful, and we thought many of you would enjoy hearing her story as well.
A proud "cheesehead" and Green Bay Packers fan from Wisconsin, Eunice now divides her time between her home state in the summer and Dallas in the colder months. "I've retired many years ago from doing everything from working in the phone room of a newspaper, to doing housekeeping at private residences, to secretarial work, to working at a meat-packing plant. And that's in addition to raising four children. I've been widowed for some time now, and enjoy spending time with my family." Reading, doing puzzles, gardening, playing "Smear" (a card game) and volunteering are among her current passions. One organization she works with helps women through abusive relationships.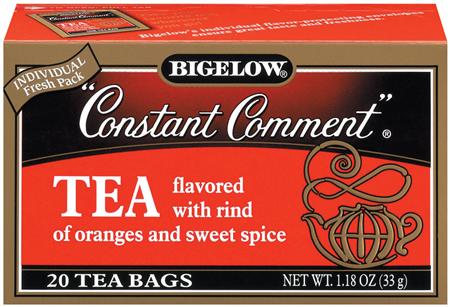 Eunice's favorite Bigelow Tea flavor is "Constant Comment"®, which she steeps with cloves in a tea ball. "I like the pungent clove taste that it adds to the tea.  My mother used to make an orange tea with a very strong clove flavor and this brings back memories of that."
Although Eunice "enjoys every day as it comes," she describes a perfect autumn day as one spent  "sitting on my front porch among the beautiful colors of the changing trees, watching the ducks fly south while sipping iced tea (Bigelow, of course) and reading.  Anytime I can spend with nature makes me happy."  Eunice, you make us happy! Cheers!