Bigelow Tea Puckers Up for National Lemonade Day
Tuesday, 20 August 2013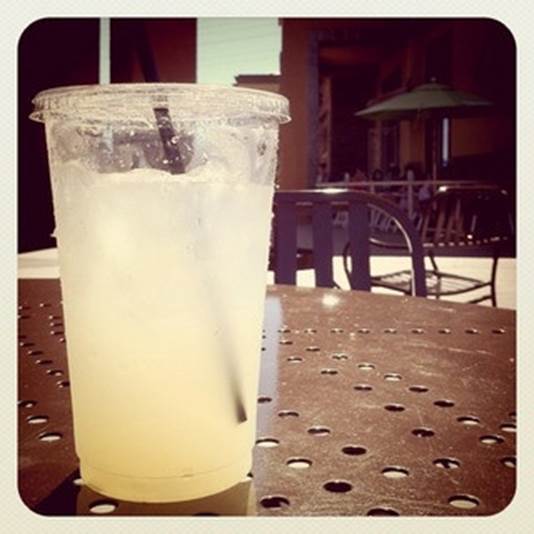 We all know the saying: "When life gives you lemons, make lemonade." In fact, Bigelow Tea recognizes the upside of this phrase on National Lemonade Day, August 20, by enjoying this citrusy, summer beverage. It's very refreshing!
Lemonade has been around for centuries. The first discovery of a "recipe" came from an Egyptian writing, about a drink made with honey, lemon and dates. Nowadays it's common for lemonade to consist of plain water, lemons and sugar. Yet, this drink can also be mixed up with different ingredients too.
Even its color can change. Though the real story of how pink lemonade came about is unclear, there are two fun explanations. The first is that red cinnamon candies got thrown into a batch of lemonade by accident. The second one is said to have happened at a circus where a batch of lemonade turned red from pink dye dripping from a horse rider's tights! However it began, it's a delicious addition to the lemonade "family."
At Bigelow Tea, we have created our own special beverages containing lemonade … but with a "tea twist." Our Half and Half Iced Tea and Lemonade blends rich black tea with lemonade, while our Half and Half Iced Tea and Lemonade with Pomegranate adds in tangy pomegranate.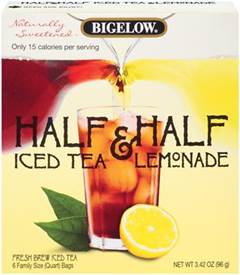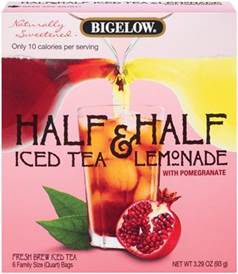 And speaking of fruit, get peachy keen this month as we celebrate peaches with our peach-flavored herbal, black or green teas. They're all great for cooling down from the heat!
Top Image by Nimish Gogri via Flickr.com