Bigelow Tea Thinks It's Time for a Staycation
Wednesday, 21 August 2013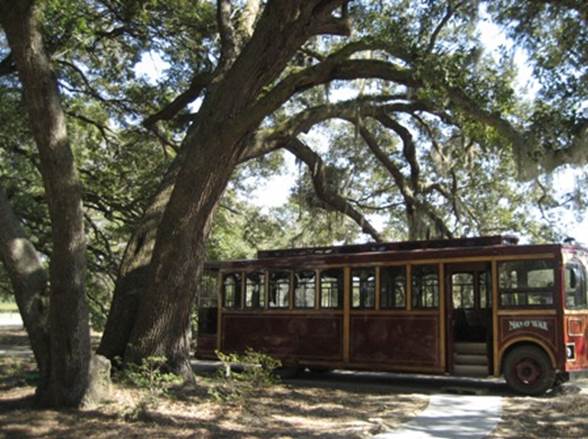 A visit to Bigelow Tea's Charleston Tea Plantation
and a ride on our classic trolley, is a Staycation idea if you live nearby!
Bigelow Tea understands when family budgets get tight and big travel plans have to be put on hold. Yet we all can still "get away" by having a Staycation, which puts a spin on the meaning of vacation by encouraging people to enjoy the "fun parts" of staying home. And if you happen to live near Charleston, South Carolina, we have the perfect day trip idea for you: a visit to our Charleston Tea Plantation! (Read more about that below!) For those of you in other geographic regions, here's how to get started planning your Staycation:
• Get everyone's input. Although interests can vary, encourage all family members to speak up on what they might like to do. Have them think of activities at home they may want to try or local places they would like to visit. Or, come up with a list of suggestions for youngsters to pick and choose from.
• Play tourist in your area. Explore your county, region or state like a newcomer might. Revisit old favorites or give overlooked places a chance. Possibilities include museums, beaches, parks, farms, historic venues and neighborhoods.
• Put your itinerary in place. Schedule plans before heading off or staying home. Indoor activities could involve movie/board game nights—with Bigelow Tea of course!—or camping out in your backyard. Plan ahead on mealtimes too. Dine out at a new restaurant or set aside time to cook as a family or make dishes in advance.
For our Bigelow Tea fans who live in South Carolina, please come visit our Charleston Tea Plantation, America's largest working tea garden, where we produce our American Classic Teas. And with August being National Peach Month, we highly recommend our American Classic Plantation Peach Tea!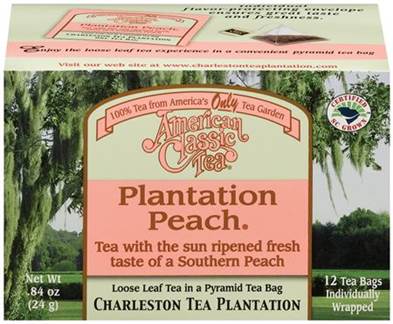 No matter where you choose to go (or stay) this summer, we hope you take Bigelow Tea with you!
Top image by Kevin Krejci via Flickr.com