Bigelow Tea Likes "Pete Campbell" Of TV's Mad Men!
Monday, 9 September 2013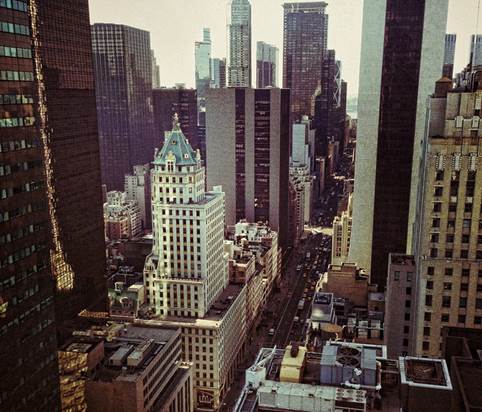 At Bigelow Tea we do watch a little television now and then … and we're mesmerized by the non-stop drama and fast paced deals that take place every week on the stylish AMC drama Mad Men. The show's charm lies largely in the fascinating characters that roam throughout the 1960s-era show, from the dashing "Don Draper" (Jon Hamm) to the young but up-and-coming Pete Campbell, played by Vincent Kartheiser. The whole cast brings excitement to the storylines but it's Mr. Kartheiser we're looking at today, because while his character pulls in big business for the company, in real life the actor loves his tea!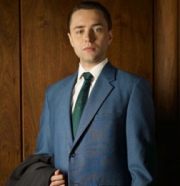 On Mad Men Vincent plays a baby-faced exec who gives his all for the firm, but at such a cost. He's lost his wife, lost clients and lost his youth … all while taking a back seat to the ever-dashing Don Draper. Thanks goodness the actor's real lifestyle is more relaxed and casual! In an interview in Ad Age Media News, Mr. Kartheiser sat in a Manhattan hotel room answering questions between sips of tea with honey.
And while we adore hot tea with honey, the Mad Men offices are all about cocktails! So, Bigelow Tea suggests blending the best of both worlds by making one of our inspiring Bigelow Tea cocktails. One of our mar-TEA-nis would be appropriate, like our White Chocolate Obsession Mar-TEA-ni or our very sophisticated"Constant Comment"® Cosmo (recipe below). Either, when served in an elegant martini glass, would be the perfect beverage to serve at your next Mad Men party! 
"Constant Comment" Cosmo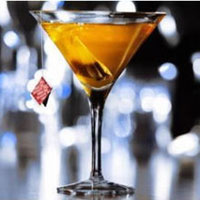 Ingredients:
6 Bigelow "Constant Comment" Tea Bags
1 ¼ cups boiling water
1 cinnamon stick
2 tablespoons sugar
4 ounces vodka
¼ cup fresh orange juice
Garnish with orange twist
Yield: Serves 4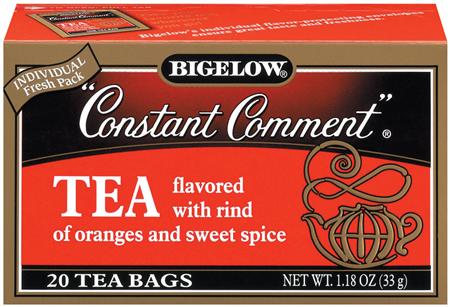 Instructions:
Place Bigelow "Constant Comment" tea bags into a measuring cup and add 1 ¼ cups boiling water and cinnamon stick, let brew 3 minutes. Remove tea bags and cinnamon stick, add sugar and orange juice and stir. Chill 20-30 minutes in the freezer.
Place cooled sweet tea mixture and 4 ounces of vodka in a cocktail shaker with ice. Shake well and strain into a martini glass, garnish with an orange twist.
To make one Cosmo, place two ounces of the cooled sweet tea and mix it with 1 ounce vodka in a cocktail shaker with ice. Shake well and strain into a martini glass, garnish with an orange twist.
Image 1 by Jeffery via Flickr.com
Image 2 via Ad Age Media News