Bigelow Tea Observes Patriot Day And National Day Of Service
Wednesday, 11 September 2013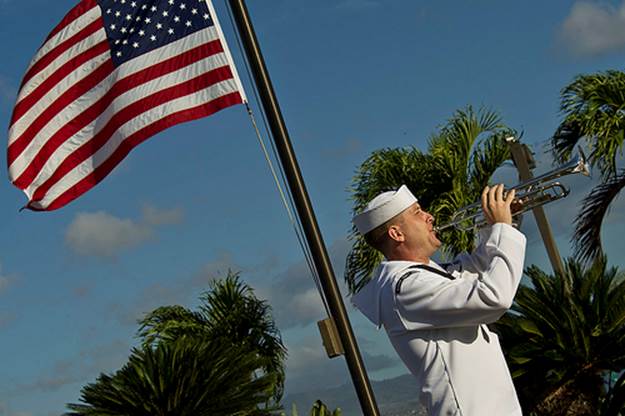 Today, in honor of Patriot Day and National Day of Service and Remembrance, American flags are flown at half-staff to commemorate those who perished on 9/11. It is also customary to observe a moment of silence at 8:46 a.m. (EST), the time the first plane struck the North Tower of the World Trade Center on September 11, 2001. Here at Bigelow Tea, we are gratified to see how Patriot Day has evolved since 2001 to include a "day of service" component encouraging all Americans to reflect on the selfless acts of heroism witnessed on 9/11 and to give back to their own communities.
Like many Americans, we find great inspiration in this hopeful message. Community service has always been a mainstay of the Bigelow Tea mission, and each year we are delighted to find new ways to expand these efforts. From our sustainabili-TEA programs to the annual Bigelow Tea Community Challenge road race for local charities, the Bigelow Tea extended family is passionate about making a difference! We started one of these very special projects – Tea for the Troops – in 2009 to thank members of the United States Armed Forces for their dedication. Using only 100% American grown tea from our Charleston Tea Plantation, we package it in commemorative red, white and blue boxes to bring a little bit of "home" to those who put their lives on the line to serve and protect.

Now that school is back in session, many young children will be learning about the meaning behind Patriot Day and National Day of Service and Remembrance … and how they, too, can make a difference. Just imagine what they can do!
Image by U.S. Navy Official Imagery via Flickr.com