Learn More About Breast Cancer Awareness Month With Bigelow Tea
Wednesday, 2 October 2013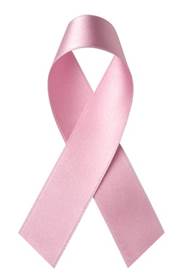 October is a month when we like to "think pink" at Bigelow Tea. Yes, it's Breast Cancer Awareness Month, and it's an important time to reflect on our health and the health of the women in our lives.
Breast cancer is the most common cancer among American women, except for skin cancers. About 1 in 8 women in the U.S. will develop invasive breast cancer during their lifetime. National Breast Cancer Awareness Month (NBCAM) is a way for medical professionals, service organizations and government agencies to collaborate to promote breast cancer awareness, share information about the disease and provide greater access to services. Today, NBCAM is "dedicated to educating and empowering women to take charge of their own breast health." Currently, there are more than 2.9 million breast cancer survivors in the United States.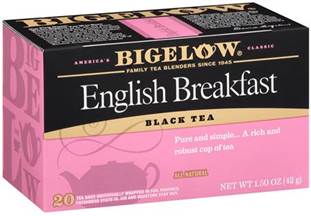 At Bigelow Tea we hope that this month—and all year long—you will learn more about breast health and the latest research in this area. A great way to begin is to brew a nice cup of our "pink" boxed tea, English Breakfast, sit down and click on a few websites, like The American Cancer Society and Men Against Breast Cancer, that have tons of information about breast cancer.
So, take this month as a little nudge to read a bit and talk to your friends and relatives about breast cancer (while sipping tea, of course). That way, as you continue to eat well and exercise regularly, maybe you'll learn something new … and at the very least, you'll give yourself one more opportunity to enjoy a cup of Bigelow Tea!