Bigelow Tea Remembers When Mrs. Bigelow "Moved The Pony Stable"
Monday, 25 November 2013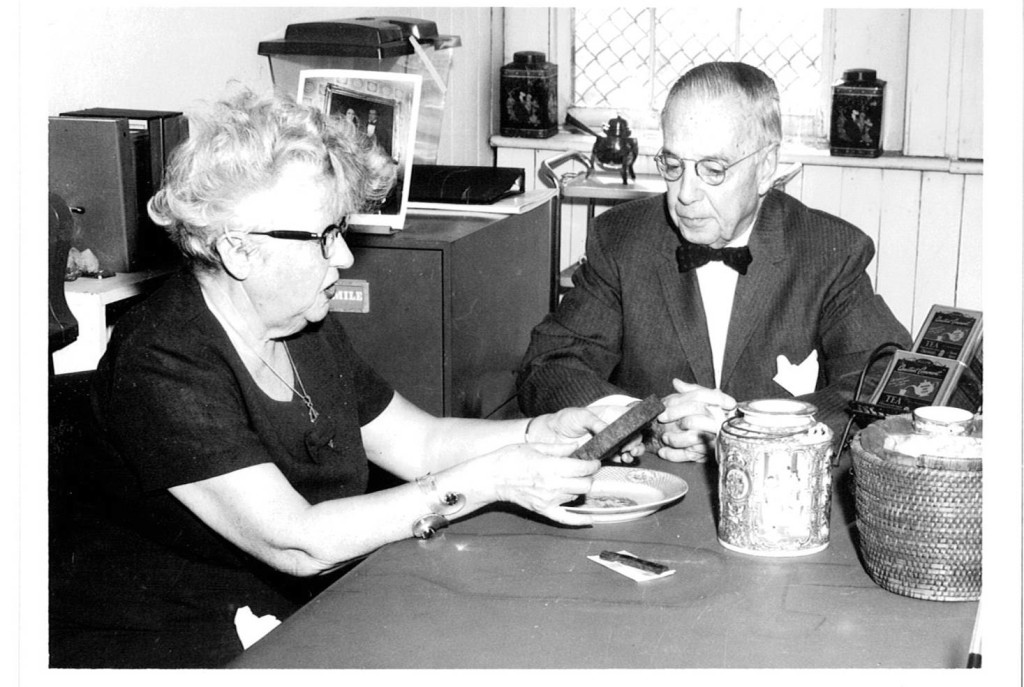 Ruth Campbell Bigelow on the left with her husband David Bigelow
At Bigelow Tea we are so proud of our company's history and of the members of the Bigelow family who worked extremely hard to turn a little dream into a huge reality! Our new packaging includes stories about the Bigelow family and Bigelow Tea's history, and we'd love to share one with you today!
Back in 1945, Ruth Campbell Bigelow was trying to establish a market for her new product "Constant Comment" Tea. The going was tough. One evening Ruth was talking about a discouraging day when her sister said: "Remember … Mama moved the pony stable." This phrase about the pony stable contained an important message—one that encouraged Ruth to keep working hard to bring her tea to the public. Here's the story.
As a child, Ruth's family had a pony named Bottoms who lived in a little stable. One day, her father announced that the family was moving to the other side of Providence. Bottoms was coming too, but without his stable. The children lamented that Bottoms would never be happy, and finally, Mama said, "The stable will come."  And it did.
The move commenced and they all paraded across Providence. Four rented horses and six hired workmen moved the stable while Bottoms trotted behind them, pulling the family along. Well-wishers, advice-givers and even a few hecklers followed. But the job was done. That night, as the children slept in a strange new house, Bottoms slept in his familiar stable.
So, in 1945, as Ruth relived that scene, the significance of her sister's comment was clear: if you wanted to do something badly enough, you could. From that point on, when Ruth was feeling defeated, she would say, "Mama moved the pony stable" and find the courage and ingenuity to carry on, creating a business that meant so much to her and her family.
If we all believe we can "move the pony stable," imagine how much we can accomplish! With these amazing, strong family members behind us, it's no wonder that today Bigelow Tea is the number one specialty tea company in the country!