The Story Behind "Constant Comment" Bigelow Tea
Tuesday, 14 January 2014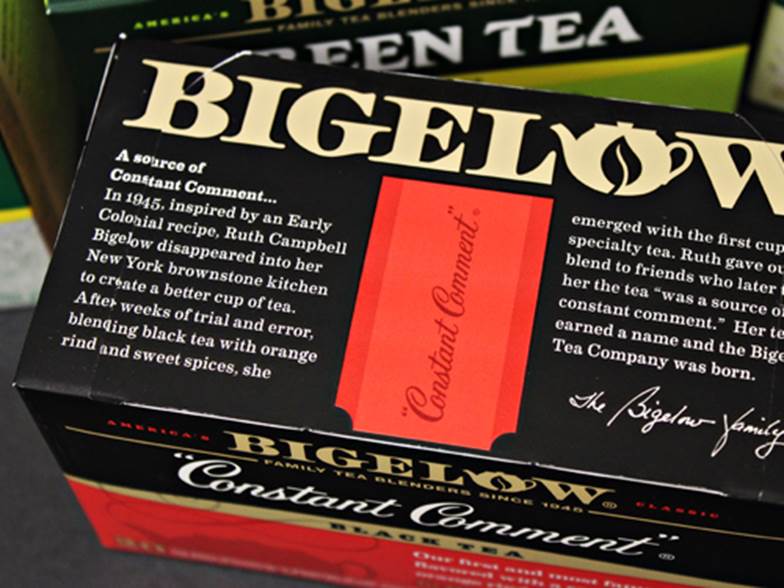 Hey, it's Hot Tea Month. The perfect time to talk about Bigelow Tea founder Ruth Campbell Bigelow and the inspired tea she created in her home kitchen nearly 70 years ago!
"Constant Comment"®—which was inspired by an early Colonial recipe using orange rind and sweet spices—became Mrs. Bigelow's first variety. It got its name from the "constant comments" of her friends. How cool is it that today Bigelow Tea "Friends" are still "Commenting" about Bigelow Teas all over the web?
Back at the beginning, Ruth couldn't simply Tweet about her teas (no social media then). So, when it came time to market her product, one shopkeeper told Ruth that the aroma of "Constant Comment" was a big selling point. She promptly set up a jar of "Constant Comment" labeled with the directions: "open and whiff."  Shops across the country placed this whiffing jar by their cash registers and the sales began to grow!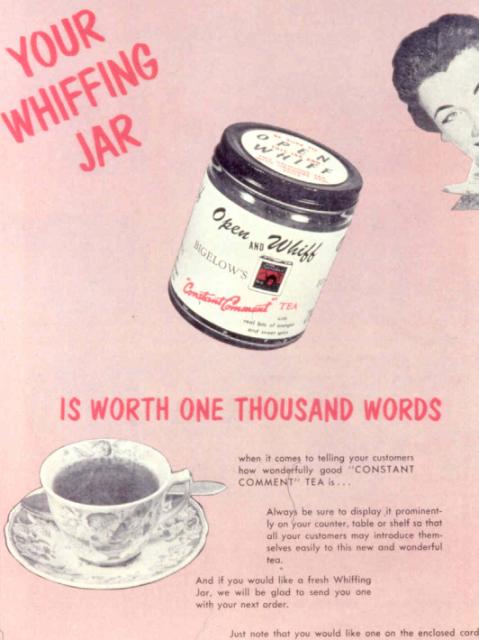 The rest, as they say, is history. And though Ruth never saw the power of the world wide web, she'd be thrilled to know that "Constant Comment" is still generating buzz today! Check out the "good morning" mug of "Constant Comment" that @daredancer shared recently … and tell us why you love Ruth's first tea!
Image via Home Cooking Memories