Determination And Collaboration: Stories Of Success At Bigelow Tea
Tuesday, 21 January 2014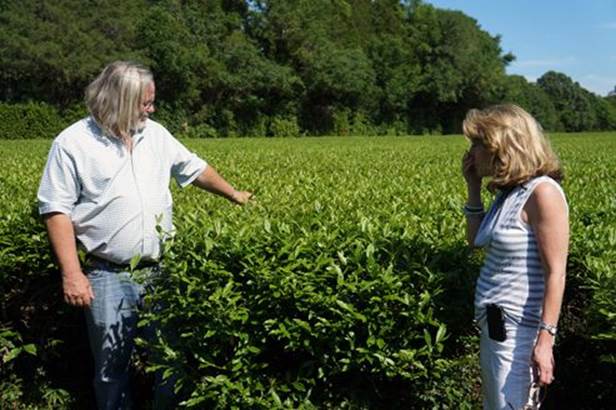 Bill Hall and Cindi Bigelow at the Charleston Tea Plantation
Yes, Hot Tea Month is in full swing, but why not enjoy it with some cool family stories from Bigelow Tea! Here are three tidbits about collaboration and good old-fashioned stick-to-it-ness. Check out more stories on Bigelow Tea boxes and in previous posts.
• Back in 1955, just after Ruth C. and David E. Bigelow moved their 10-year-old tea company from New York to Connecticut, they were hit with back-to-back hurricanes. The new factory was flooded and all the tea washed down the Norwalk River! Fortunately, the determined couple worked with employees and patient creditors to get the factory up and running again.
• Much more recently, in 2003, the amazing Charleston Tea Plantation faced a developer's bulldozer. The Bigelow family purchased the land and worked with local farmers to preserve 127 acres of beautiful tea bushes and the American Classic Tea line.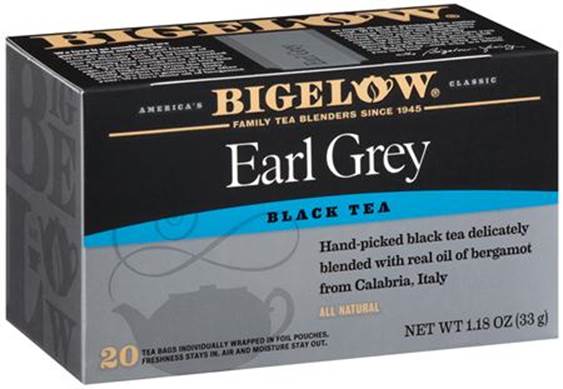 • Collaboration was also key to the creation of Bigelow Tea's signature Earl Grey recipe, a favorite of many tea lovers (#besttea, according to @danielledhein and #FavoriteFallDrink says @NickChancey!) The secret? Unparalleled oil of bergamot from Calabria, Italy. The Bigelows discovered it 40 years ago and loved it so much, they bought the whole crop and have used it ever since!