Do You Heart Bigelow Tea?
Thursday, 23 January 2014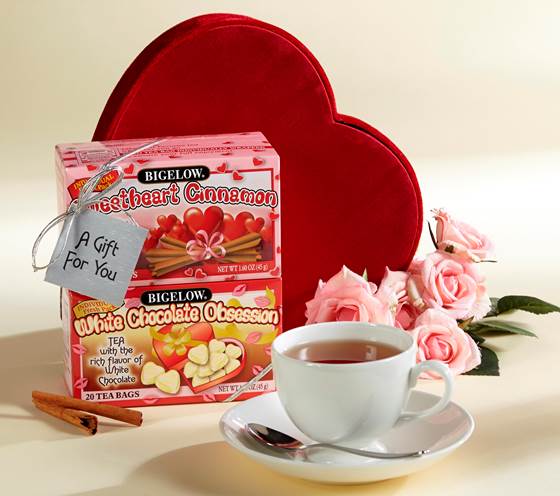 Whether it's true love, a little crush or even just a platonic bromance, the gift of Bigelow Tea can't be misinterpreted. It means you think tea rocks and you want to share it. No mixed messages there!
Sure, you can give someone candies with messages like "Tweet Me" or "Be Mine," but they'll be scarfed down in no time. A few boxes of tea, however, will last a bit longer keeping those warm thoughts of you lingering! That's why, for Valentine's Day, Bigelow Tea has put together what could possibly be the sweetest little two-pack of tea ever. Sweetheart Cinnamon and White Chocolate Obsession. Together. No joke. "Soul Mates" indeed.
And if you boycott Valentine's Day, snag the Valentine Gift Duet for yourself. Tea, of course, always loves you back. So sip your tea, take a selfie and watch "Love Actually" in your jammies. No date needed. Like our friend, The Life of Jess, you might just become #obsessed with Bigelow Tea!