Bigelow Tea Has The Ultimate Question: Which Is Your Favorite Bigelow Tea?
Friday, 24 January 2014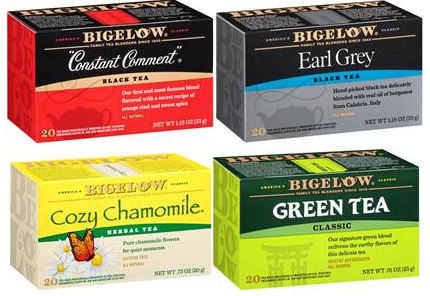 Let's face it, we all love tea. And we absolutely couldn't do without our Bigelow Tea on a daily basis. Some of us like it this way or that. But what if you could have only one kind of Bigelow Tea (shudder to think!)? Which would be your tea of choice? Would it be our uniquely spiced "Constant Comment"®, our stately Earl Grey, our Cozy Chamomile or our mellow Green Tea?
Tell us! We want to know! Which is your favorite Bigelow Tea?
If your favorite wasn't listed, let us know either here, on our Facebook page or via Twitter!