Big Fun, Big Bang Theory & Bigelow Tea!
Monday, 27 January 2014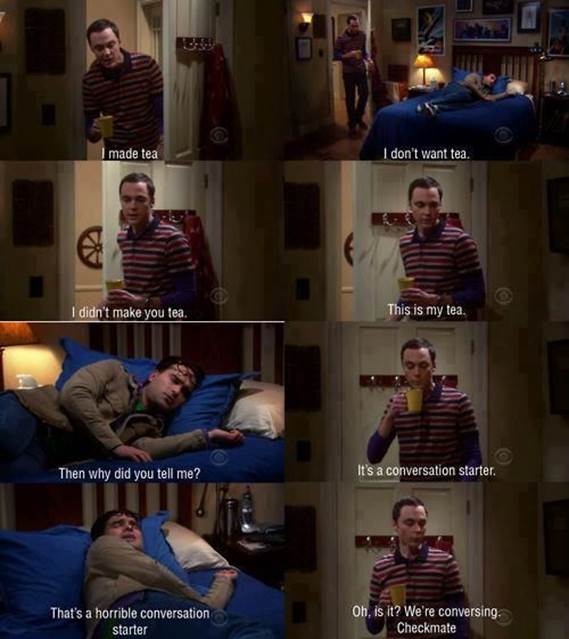 Check out this crazy tea-infused chat we found from the hit CBS show The Big Bang Theory.  It's this type of total madness seen between roommates Leonard Hofstadter (John Galecki) and Sheldon Cooper (Jim Parsons) that is hilarious but hey it's legit: Leonard and Sheldon are both brilliant physicists, so who are we to question them about the power of tea (especially when it's Bigelow Tea!).
And we agree that tea is a conversation starter so a big shout out to @LadyAyukawa whos husband loves Bigelow Vanilla Chai (do you both drink tea together?) and  @elizabethpabon who drinks Bigelow Mint Medley every night before bed (and do you drink tea in the morning too?).  We want to hear from you so tag us (@bigelowtea) or join our #Bigelow conversation wherever you are online!
Image via FamousPeopleDrinkingTea