Bigelow Tea Wins Platinum Healthy Workplace Award Again!
Monday, 10 March 2014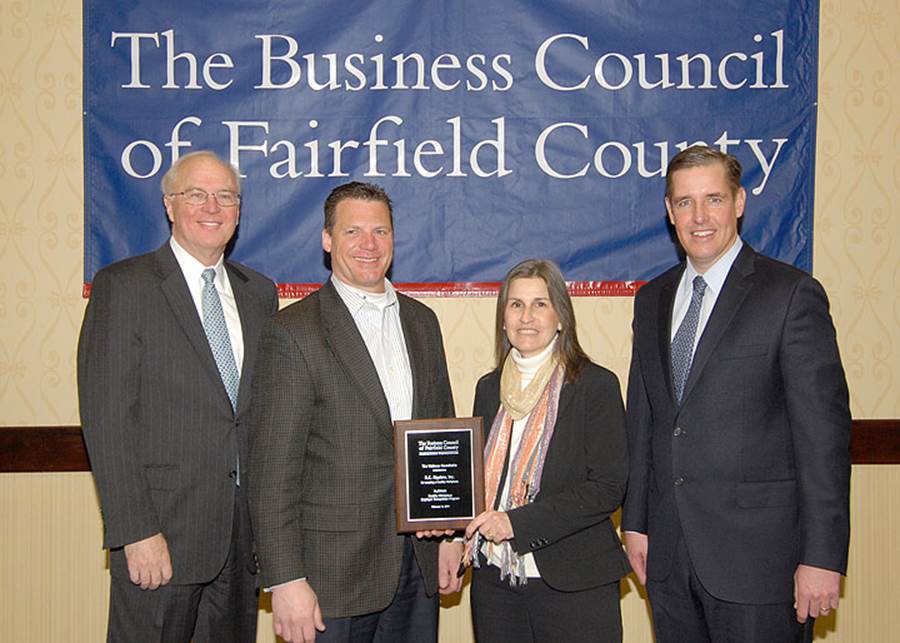 The Bigelow Tea team is feeling very proud after being recognized for promoting a healthy workplace! A big thank-you to the dedicated employees who helped the family-run company earn a Platinum Healthy Workplaces Award from the Business Council of Fairfield County for the second year in a row! Bigelow Tea was one of just 15 Fairfield County, CT, businesses given this top honor at a recent awards ceremony.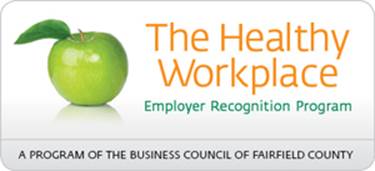 Helping employees improve their health and well-being has always been a high "priori-TEA" for the Bigelow family—it's right up there with ensuring the quality and purity of every single box of tea you purchase! And while everyone at Bigelow Tea is proud to be recognized with awards, the team is always on the lookout for new programs and initiatives to keep those healthy initiatives going! From regular blood pressure and skin screenings to "Be-Health-Tea" programs focusing on weight control, nutrition, headache prevention, stress management and even financial wellness, employees have lots of opportunities to improve their health.
These programs are right in step with the Bigelow Tea mission to keep both consumers and employees happy. As third-generation President and CEO Cindi Bigelow says, "Do the right thing and good things will follow."
(Pictured from left to right: Chris Bruhl, President & CEO, The Business Council of Fairfield County, Bruce Ennis, VP Human Resources Bigelow Tea, Pat Sorgenti, Human Resources Manager Bigelow Tea and Matthew Fair, Regional Sales Director, Pierson & Smith, Inc./First Niagara Risk Management)