Happy Earth Day! Bigelow Tea Celebrates Sustainabili-TEA
Tuesday, 22 April 2014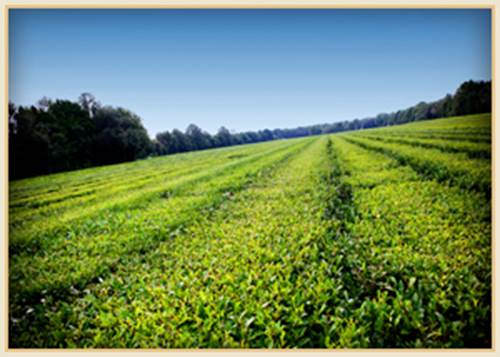 Happy Earth Day! Today isn't just about celebrating our planet and going green for the day, but maintaining or even creating a green conscience throughout the year. From business practices and participating in the Ethical Tea Partnership, to carefully crafted packaging, Bigelow Tea and the Bigelow family has a history of newsworthy sustainabili-TEA. These practices make it that much easier for Bigelow Tea customers to help the environment as well.
How much has Bigelow Tea conserved since 2007? Here are a few Earth shattering numbers:
Electricity: Savings of 6,429,534 kwh; the equivalent of 527 homes being powered for a year!
Water: Savings of 363,181 gallons of water; the average yearly water usage of 2.8 homes!
Gas: Savings of 6,466,199 cubic feet; the average yearly gas usage of 92 homes!
Waste: Savings of 1,133 tons; or the waste produced by 354 homes annually!
On top of living sustainably, Bigelow Tea's philosophy boils down to the pure love of tea! Toast Mother Earth today with a giant glass of iced tea made with a bag of Certified Organic Green Tea—like the one Bigelow Tea lover @aprilibanez posted on Instagram. Or, choose from any number of Bigelow Tea Green Tea flavors!
What's your sustainabili-TEA plan this year?