Sip Green and Plant Green: Bigelow Tea & Arbor Day
Friday, 25 April 2014
The Bigelow Tea family is noticing how things are getting greener every day. Spring is in full swing, cups of Certified Organic Green Tea have been spotted, and today, caring communities are celebrating Arbor Day.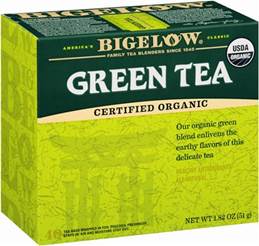 After such a long winter, Bigelow Tea employees are especially grateful to enjoy the great outdoors (with iced tea in hand!), promote sustainabili-TEA, and using their green thumbs in the Bigelow Tea Community Garden. Last year, the Green Team worked hard to plant an area in front of headquarters as part of the Green Wellness Community (GWC) initiative. They planted tomatoes, cucumbers, zucchini, squash, and herbs, which were donated to the Bridgeport Rescue Mission.
Everything in Mother Nature is interconnected—and trees play an especially important role. According to the Arbor Day Foundation, trees:
Conserve energy–They shade your house, act as wind barriers, and help your air conditioning run more efficiently.
Help fight climate change–Communities with trees are cooler communities.
Provide wildlife habitats, clean air, and drinking water.
Tame storm water–They help prevent mudslides and keep our waterways cleaner.
Whether you're working towards sustainabili-TEA in the office or outside planting trees for Arbor Day, tea fan @poetgunslinger on Instagram notes that there's  "Nothing like #Bigelow green tea… to get me through work."
Sip green. Plant green. Happy Arbor Day!
Top image by KIUKO via Flickr.com