Summer Vacations And Bigelow Tea
Friday, 15 August 2014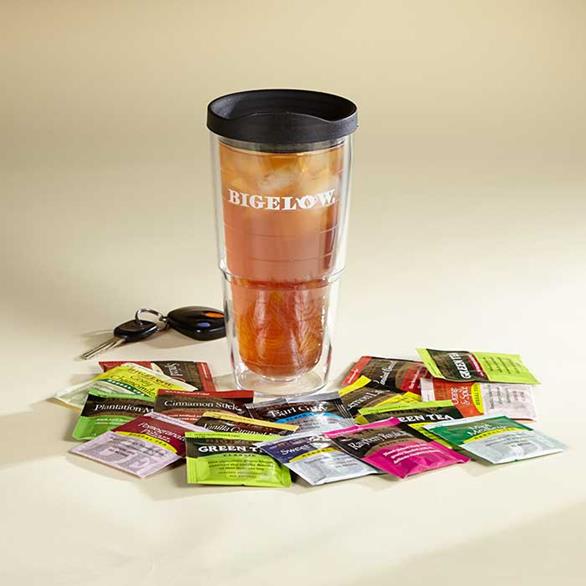 For many tea lovers, summer is all about traveling and seeing the world—with tea in hand! Facebook fan @DianaWay tells Bigelow Tea that she has iced Plantation Mint "in my 'fridge 365 days a year."  If you, like Diana, cannot live without tea, you can always bring your travel mug— but if you're flying across the country or sailing the high seas, it's quite likely that Bigelow Tea is being offered somewhere close by.
Yes, it's true! Your favorite Bigelow Tea varieties are found on the following cruise lines: Princess, Holland America, Costa and MSC.  Bigelow Tea is also served high in the sky on American Airlines, US Airways, United Airlines, Delta and Hawaiian Airlines! So, as summer travelers are stowing their tray tables and saying "bon voyage," a hot mug of Bigelow Tea is never far away.
Please share your tea and travel stories! The Bigelow family would love to know … where did you find Bigelow Tea this summer?