It's National Lemonade Day: Tart it up with Bigelow Tea
Wednesday, 20 August 2014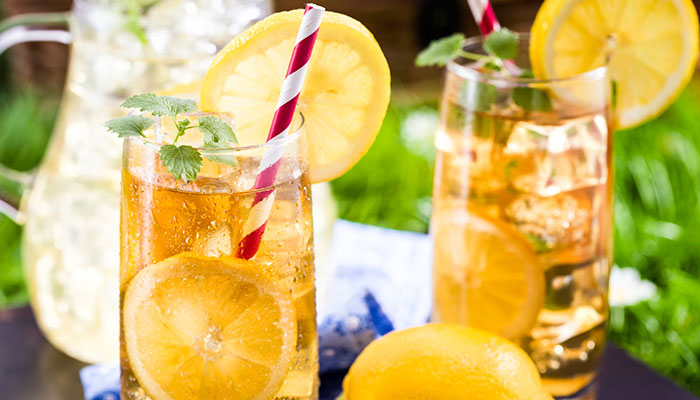 Tangy. Tart. Sour. All words used to describe the beaming lemon. And no better time than National Lemonade Day for Bigelow Tea to celebrate this wonder fruit. In fact, Bigelow Tea makes a Half-and-Half Iced Tea and Lemonade blend of rich black tea and lightly sweetened lemonade that's brew-ready and super-refreshing!  The perfect cup to drink today … and everyday! Twitter pal @mariatack knows it's "perfect for a hot day."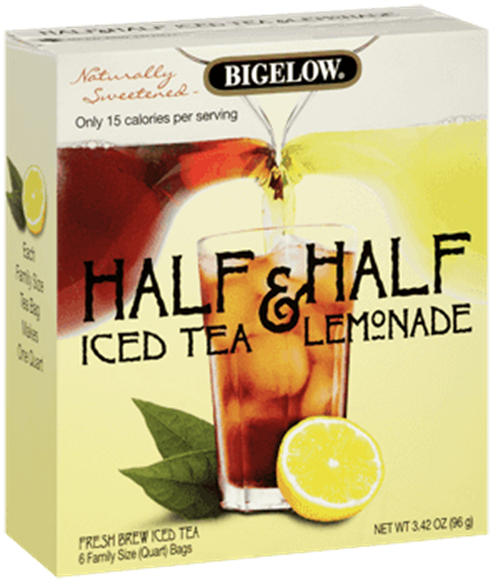 So, while we're on the subject, some lemon tidbits to brighten your day…
Lemons possess detoxifying and antibacterial properties, skin brightening benefits, work to repel insects, and are a great source of potassium, which helps with clear thinking, normalizing blood pressure and regulating water balance.  Cleansing, astringent and aromatic, dipped in salt or baking powder, lemon juice can even polish copper pots and fine silver.  Wow, what can't the lemon do?
So, where are lemons grown? On US soil, mainly in California and Arizona, although the lemon tree flourishes in temperate climes and is iconic to the mountainous landscape of Sorrento and the Amalfi coast, the birthplace of limoncello.
And here's a fascinating ditty: when given a choice of eating an orange, grapefruit, peach, apple or lemon, cows will choose lemons first! The assumption being: The juice works wonders as a digestive aid.
So don't be a sourpuss! Turn lemons into Bigelow Tea lemonade today. And drink up!