It's A Cross Country Road Trip With #BigTeaBar (Bigelow Tea)
Tuesday, 16 September 2014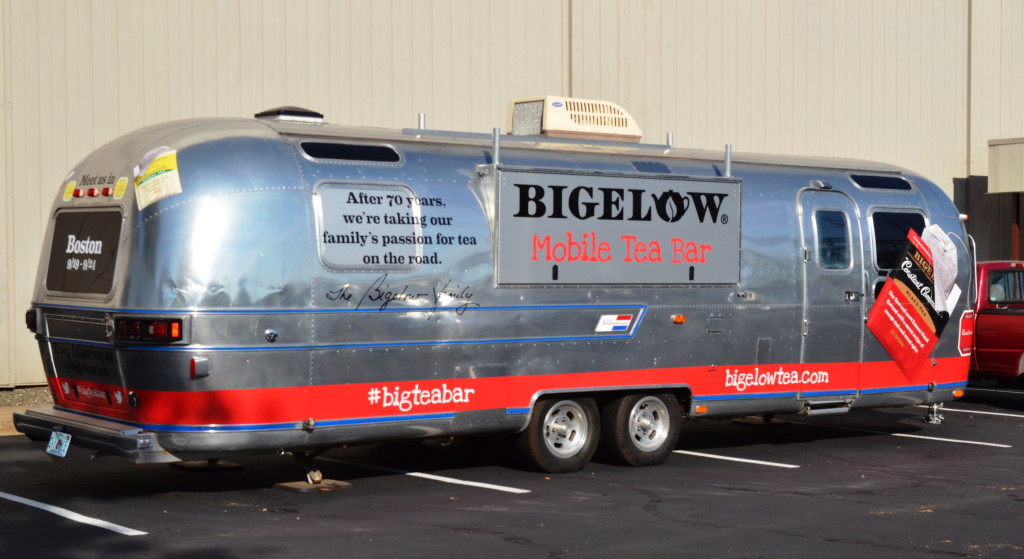 You've probably had Bigelow Tea on the road before … but this is something else altogether! In keeping with the entrepreneurial spirit of the Bigelow family, Bigelow Tea is making a cross-country trip in a super-cool customized retro 1977 Air Stream travel trailer. Its mission? To share tea and talk with tea lovers all over the U.S.! Now that's a road trip of epic proportions!
The Bigelow Mobile Tea Bar will hit the highway starting in Boston on September 21st and work its way across the U.S., offering fresh-brewed samples of old favorites, like "Constant Comment"® and new blends too. Tea fans and newbies will have the opportunity to sip, chat and learn more about Bigelow Tea and the amazing Bigelow family story.
Timed to coincide with the 70th anniversary celebration of the company's founding, the Bigelow Mobile Tea Bar will roll into street fairs, festivals and select retailers all across the country. It will also offer visitors a photo opportunity to share a cup with "Biggie," Bigelow Tea's walking mug mascot and post their photos and experiences on Facebook and Twitter.
After it's first stop in Boston, look for the Bigelow Mobile Tea Bar in New York, Minneapolis, Chicago, Seattle, San Francisco, LA, Austin, Houston, Atlanta and Tampa. Check out our schedule of stops so you don't miss us!
Look for the Bigelow Mobile Tea Bar in your neck of the woods … and send a shout-out on Instagram, Facebook or Twitter using #bigteabar if you see it coming your way!
UPDATE: Check out this great article and pictures from the Fairfield HamletHub….a great day had by all: