Bring Bigelow Tea Personalized Tea Boxes To Your Next Party!
Monday, 24 November 2014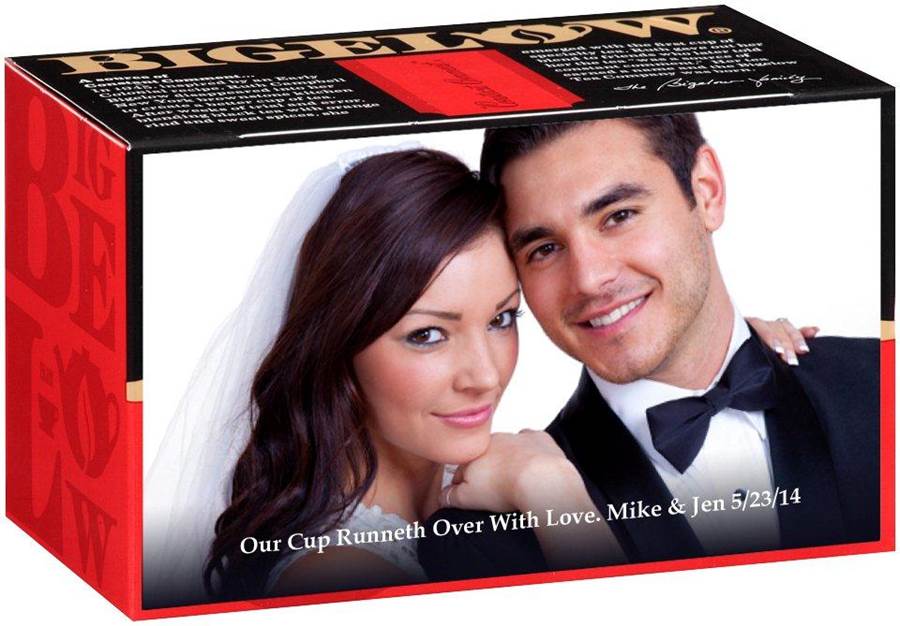 Bigelow Tea is thrilled to introduce personalized tea boxes (and personalized tea tins and tea chests)! If you've ever wanted your photo on a box of "Constant Comment,"® Cozy Chamomile, Earl Grey, Green Tea or Green Tea with Lemon, your dreams have come true. Available by the case (6 boxes), it's a memorable way to commemorate occasions like the holidays, weddings, graduations, family reunions, retirement parties or to celebrate sporting events. It's also a perfect gift to say thank you to a friend or hostess.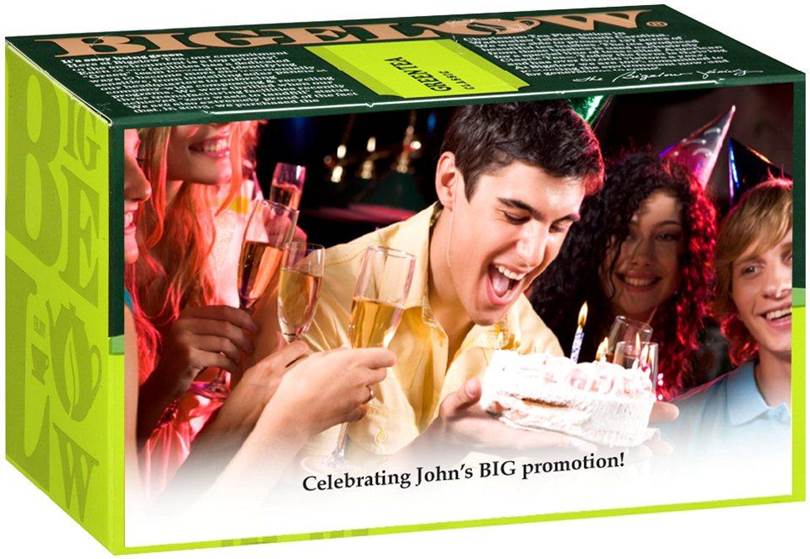 Ordering these personalized tea boxes is easy. You simply choose the Bigelow Tea flavor from the selection on our website, personalize the item with a photo and a message, and check out. If you have your own pic, the website makes it easy to upload, otherwise, there are several beautiful images available to use. Don't forget to unleash your creativity when you add your personalized message to the box. A few favorites include: "You're my cup of tea" and "Steeped to perfection!"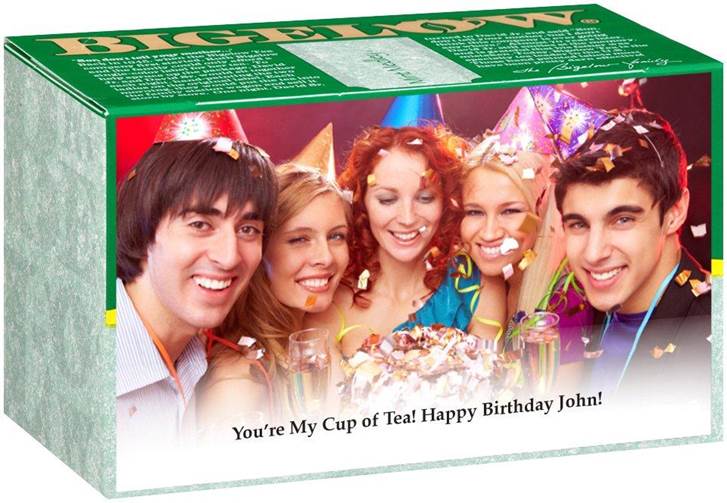 Give it a try … and let us know: which message would you send out to the world on a personalized Bigelow Tea box?