Bigelow Tea Shares 70th Anniversary New Year's Resolutions! 
Friday, 2 January 2015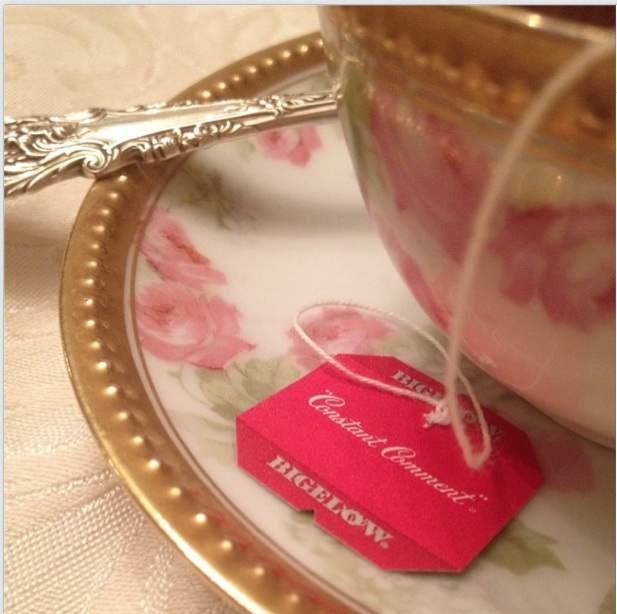 Bigelow Tea is taking a moment to pause, reflect and prepare for 2015—and to share a few New Year's resolutions as the Bigelow family gears up for the company's 70th anniversary! So much has happened since Ruth Campbell Bigelow created "Constant Comment®" in her kitchen back in 1945. Yet Bigelow Tea is incredibly proud to have remained a family-owned and operated business committed to blending and packaging the highest quality teas right here in the United States of America.
Here's a look at the ways third-generation President and CEO Cindi Bigelow and her staff will keep the values that guided Ruth—dedication to America, quality and family—at the forefront of their mission in 2015:
Share the Bigelow Family's Story and Passion for Tea – The Mobile Tea Bar is crisscrossing the country to inspire tea drinkers new and old with free fresh-brewed tea, fun tea facts and a comfy spot to learn about Bigelow family lore. Check the schedule to see when the #bigteabar will arrive in a community near you!
Support the Troops – Tea for the Troops is going strong after several years and nearly 4 million tea bags sent to troops serving in Germany, Iraq, Afghanistan and Korea. It's Bigelow Tea's way of thanking the men and women who protect and serve the USA as a portion of the proceeds from the sales of our three American Breakfast teas goes to support our troops.
Brew Up New Teas with the Finest Ingredients – Bigelow Tea's master tea blenders are always experimenting with new flavors, and hopefully you've had a chance to try the latest: Salted Caramel black tea, and Peppermint Bark and Chamomile Vanilla herbal teas. Stay tuned for more!
Happy tea drinking in 2015 and beyond!
Image from Instagram via @marktanger