Chill Out With Bigelow's New Certified Organic Home Blend Iced Teas
Wednesday, 22 July 2015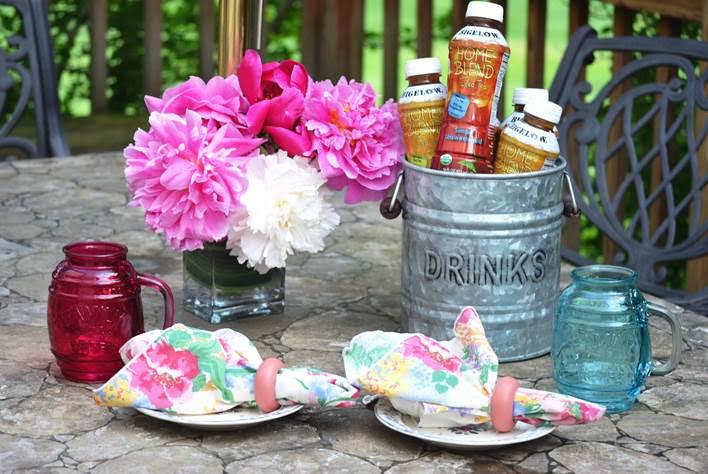 Looking for a cool new way to enjoy Bigelow Tea? Try our new line of certified organic, brewed and bottled iced teas. Bigelow® Home Blend Iced Teas are an easy option for enjoying the refreshing, made-at-home taste of iced tea. And the Bigelow family does the brewing, chilling and bottling for you—all right here in the USA!
Spoil yourself with one or all of these flavors:  Half and Half Tea and Lemonade, Citrus Pomegranate Green Tea, Mango Lychee Green Tea, Sweet Orchard Peach and Simply Unsweetened. All five flavor varieties of Bigelow Home Blend Iced Tea are certified USDA Organic—made from organic tea leaves and natural flavor ingredients. They're also non-GMO, gluten free, and offer the benefits of polyphenols, the naturally occurring compound that makes tea so healthy for you. In fact, Bigelow Home Blend Iced Teas contain polyphenols equal to a cup of green tea and are one of the few bottled teas that can make this claim! Go simple with the zero-calorie unsweetened variety or savor four varieties that are lightly sweetened with real organic cane sugar … they're 70 calories or less per serving!
It's summer, and in the words of Bigelow Tea fan @CensieJ, "The heat is on!" Follow her lead by offering guests mason jars full of tea. For ease and convenience, just pour some Home Blend—like Sweet Orchard Peach or Half and Half Tea and Lemonade—at your next summer gathering.
If brewing your own is your thing, Bigelow Tea, third generation president and CEO Cindi Bigelow can show you how, but for unbeatable convenience and flavor, pop open a bottle of Bigelow Home Blend Iced Tea. It's a made-at-home taste that's so good, Bigelow had to bottle it!