Relax with Bigelow Tea's Cozy Chamomile
Wednesday, 26 August 2015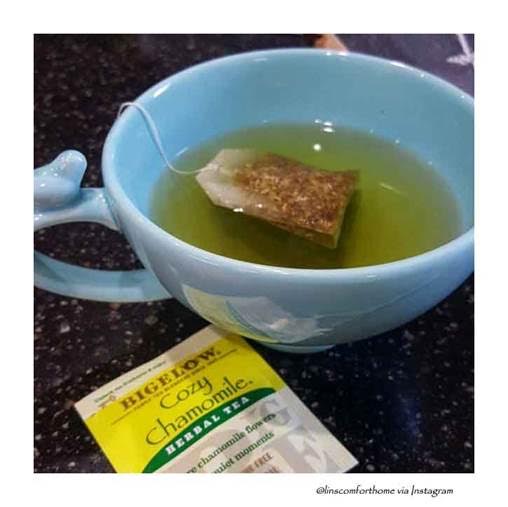 When you need to take a deep breath and have a bit of "me" time, a cup of Cozy Chamomile is right in the cupboard waiting to be brewed! Bigelow Tea's soothing and simple chamomile herbal tea is an easy choice for those quieter moments during today's hectic times.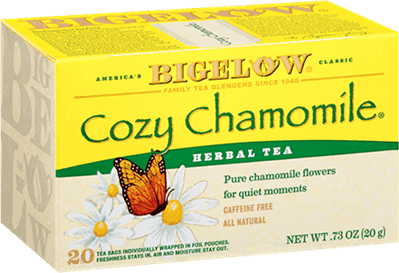 Herbal teas aren't actually made from camellia sinensis "tea" leaves, so they are naturally caffeine free beverages. The chamomile flower has a mellow and slightly floral character, perfect for relaxation and even for soothing a sore throat.  Bigelow Tea's Cozy Chamomile is particularly special because the whole chamomile flower is used, carefully picked for a sweeter, rounder, more flavorful experience. And, because it's light and refreshing, it blends beautifully with other flavors like citrus, mint and mango.
Whether you choose to sip Cozy Chamomile before bed, during a mid-day tea break or even, "after a tough night on the streets of Gotham," (as twitter fan troy.starrett joked), you are guaranteed to enjoy a soothing and tasty cup!