Explore Bigelow Tea's USDA-Certified Organic Varieties
Monday, 28 September 2015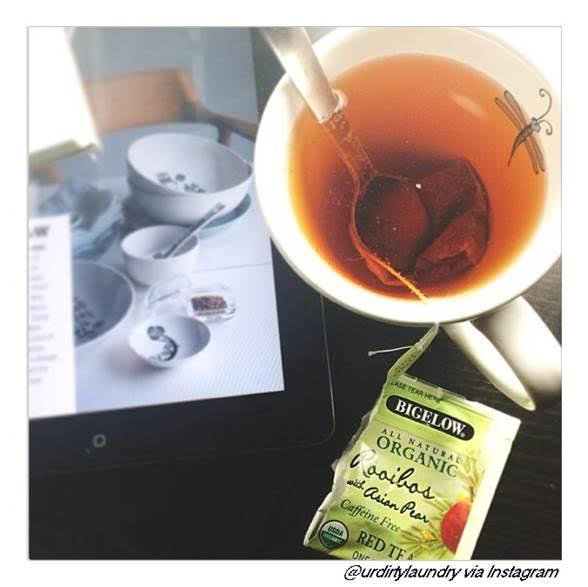 From Organic Green Tea with Pomegranate and Acai to the new line of Home Blend Bottled Iced Tea, Bigelow Tea brims with plenty of choices for those who prefer organic teas. In fact, you will find 20 Bigelow Tea varieties that are certified as USDA organic—truly something for every tea taste!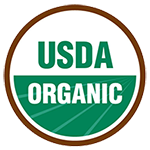 Let's first take a moment to address the terms "organic" and "USDA Organic," which can be confusing.  Organic farming, the practice of growing and processing food without synthetic fertilizers or pesticides, dates to the 1940s in the United States and grew to include many different rules and certifying agencies. In an effort to bring uniformity to the system, Congress passed the Organic Foods Production Act of 1990 requiring the U.S. Department of Agriculture (USDA) to establish standards for organically grown agricultural products. The USDA administers the National Organic Program. Among the guiding principles of the program are preservation of natural resources and biodiversity, and support for animal health and welfare. The standards also prohibit the use of genetically modified organisms (GMOs).
So today's consumers can be assured that products labeled with the distinctive green and white USDA Organic seal meet stringent U.S. organic certification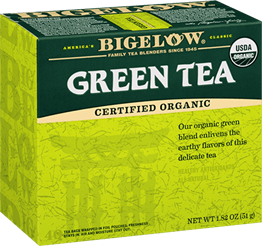 requirements. Look for the stamp on each box or bottle of Bigelow organic tea! If you haven't explored these wonderful organic varieties yet, here's your chance! Love black tea? Novus Organic South Indian Select Tea is an exotic blend to try. And in the green tea category, you'll find favorites like Organic Green Tea and Novus Organic Jasmine Green Tea. Herbal tea lovers aren't left out with such delicious blends as Organic Chamomile Citrus Caffeine Free and Organic Moroccan Mint Herbal Tea.
Do you have a favorite organic Bigelow tea? Get in on the conversation, like @_gl3ry_ , an organic green tea fan, did on Instagram! Happy tea drinking!