Foods That Play Well With Bigelow Tea's Chamomile Varieties
Friday, 2 October 2015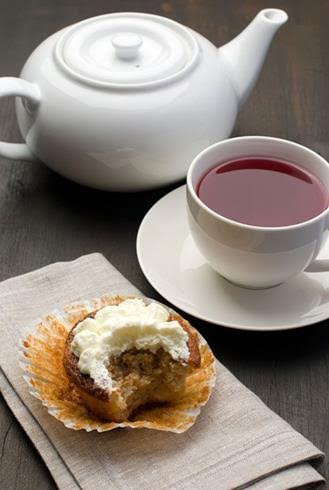 Tea for two is definitely sweeter when there's a little treat involved. Bigelow Tea knows that certain teas complement particular foods, and today's  tea pairing focus is on Cozy Chamomile and other (non-sweet) chamomile varieties, like Chamomile Mint, Chamomile Mango, Chamomile Vanilla and Sweet Dreams.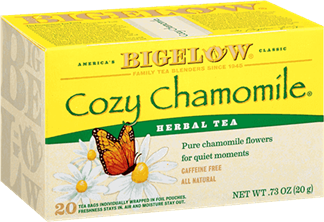 What to pair with the delicate flower of the chamomile? Bigelow Tea's chamomile varieties are herbal teas, so are naturally free of caffeine, making them ideal for evening or late afternoon. With a honey-colored hue and a sweet, floral bouquet with subtle lemon nuance, these teas pair particularly well with baked goods and sweets.
Maybe a cup of Cozy Chamomile and an I Love Lemon Quick Bread at 4 p.m.? Or a mug of Sweet Dreams and Ginger Oatmeal Muffin after dinner? Sounds delightful!
What do you pair with your favorite Bigelow chamomile tea?