Bigelow Tea Green Tea Pairs Well With Favorite Foods
Wednesday, 14 October 2015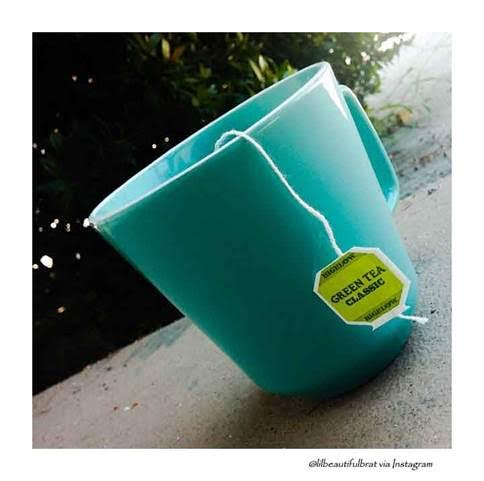 Of course, everyone knows that tea is a "drink with jam and bread," … but what else goes well with a nice cup of Bigelow Tea? The first rule of pairing tea with food is that there are no rules—only suggestions. Bigelow Tea has created a page devoted to this topic, so check it out and explore some of the options. Today we're focusing on Classic Green Tea, so here are some thoughts on what to nibble with your cuppa!
Bigelow's classic green tea is grown at high elevation to extract the best flavor. This traditional green tea is smooth and mellow on the palate, with clean notes of green melon and grass. This delicate, fresh-tasting brew pairs perfectly with lighter dishes such as rice, chicken, fish and other seafood.
If you want to sip at lunch, try it with Smoked Chicken Salad Sandwiches. For dinner it pairs beautifully with Lemon Ginger Shrimp and a side of Jasmine Rice with Fruits. And if you're into dessert, Green Tea perfectly compliments milk chocolate. Yum!
What's your favorite thing to eat while you sip Bigelow Green Tea?