Bigelow Tea Applauds Tea Pouring Record Setters
Friday, 6 November 2015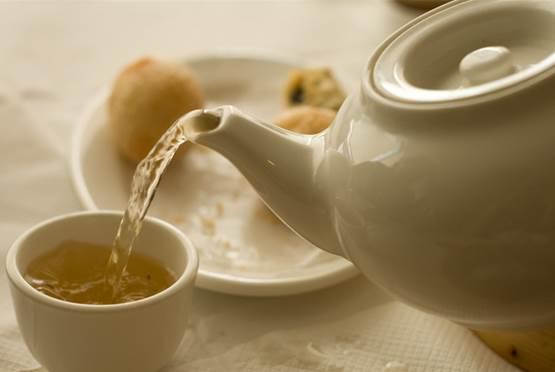 Bigelow Tea loves to learn about people who are passionate about tea. And what's more passionate than setting a world record?! In September, an expert team of 12 tea pourers in Ireland set a new Guinness World Record for pouring the most cups of tea in 60 minutes. In one hour, they filled 1,848 cups of tea, surpassing the previous record by over 200 cuppas. Wow! Now those are pours they can be proud of!
Speaking of setting records, did you know Bigelow Tea's Charleston Tea Plantation and the Town of Summerville, South Carolina, currently hold the Guinness World Record for the World's Largest Glass of Iced Tea? The 10-foot tall jar (12-foot with straw, of course!), dubbed "Mason" was constructed of fiberglass and held 1,425 gallons of brew made with 120 pounds of black tea leaves from The Charleston Tea Plantation.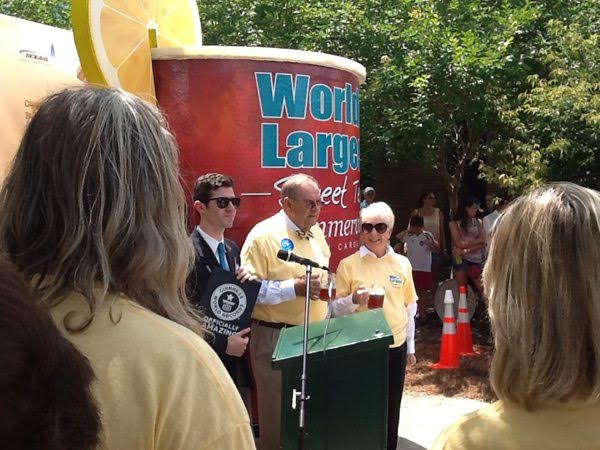 It's a thrill to see that tea can inspire such impressive feats, and that the tradition of tea is still strong in the hearts of many drinker— @DianaTh60981413 remembers her grandmother serving Bigelow Tea to her as a child, and to this day, loves tea time.
For three generations, Bigelow Tea has been a kitchen staple for families, and the Bigelow family loves to hear about special memories made over a cup of tea. Keep those moments in mind the next time you're pouring tea (hopefully less than 1, 848 cups in an hour)!
Top image by Kai Chan Vong via Flickr