Bigelow Tea Is Curious: Do You Know How To Brew A Proper Cuppa?
Friday, 20 November 2015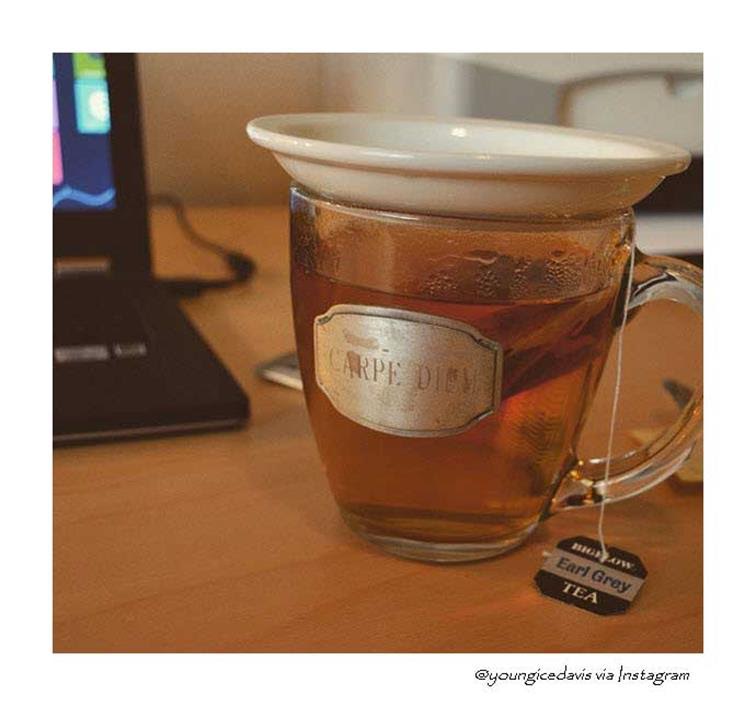 Since 1945, Bigelow Tea and its fans have made quite a few cups of tea—and waited patiently for it to thoroughly steep. Just think about how many minutes have been spent steeping tea over the course of 70 years and three generations! A research team from the UK also got to thinking about steeping and brewing … and found out that most people are actually too impatient to wait for their tea!
Yes, Researchers surveyed 1,000 people about their tea-drinking habits and found that only 16% of people let the water brew—or steep—for the recommended time of between two and five minutes.  (Proper steeping time does vary depending on the type of tea; for example, it's recommended that Bigelow Tea Lemon Ginger Herbal Tea Plus Probiotics should steep for four minutes). The study also found that nearly half remove the tea bag and leave their tea to cool for five minutes before drinking it.
If you want to be part of that 16%, just take a look at your box of Bigelow Tea! You will find the recommended brew times right on the packaging. You can also check out a video featuring Bigelow Tea's third generation President and CEO Cindi Bigelow as she demonstrates how to brew the perfect cup of tea.
If you feel like waiting for your tea to steep is time wasted, just use it as a moment to relax, like @MichellaLee27, who tweeted "Watching tea steep is one of my favorite past times. And current times, actually." A few minutes can make all the difference for that perfect cuppa tea!
Photo by @youngicedavis via Instagram