What's Your "Cup of Tea" When Drinking Bigelow Tea?
Wednesday, 6 January 2016
The expression "cup of tea" is often used to mean something you really enjoy and savor … and if a cup of Bigelow Tea is your "cup of tea," then you'll be delighted to know that January is Hot Tea Month!
There are so many ways to savor hot tea this January. Some Bigelow Tea lovers count on a good, strong black tea to wake up in the morning. (Facebook fan Eugene Usow swears by American Breakfast with honey, "hands down.") Others sip their favorite green teas during an afternoon break from a hectic life. And many tea fans look forward to evening, when a hot mug of a favorite herbal blend is the perfect way to end the day.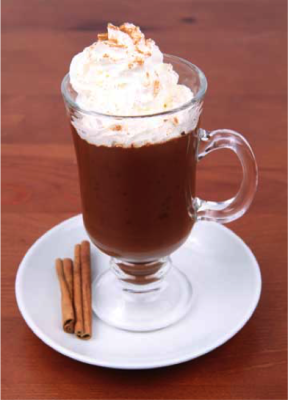 During Hot Tea Month, why not try tea at a new time—or try a new variety or recipe!—to shake up your usual routine. You might even consider having tea for dessert. A hot mug of Spicy Chocolate Chai Tea (made with Bigelow Spiced Chai, milk, cinnamon and unsweetened cocoa) makes a great little indulgence after any meal!
When it comes to tea, it's all good! But we'd love to know: which Bigelow Tea is your "cup of tea"?