The Water You Pour Over Your Bigelow Tea Makes A Difference!
Wednesday, 3 February 2016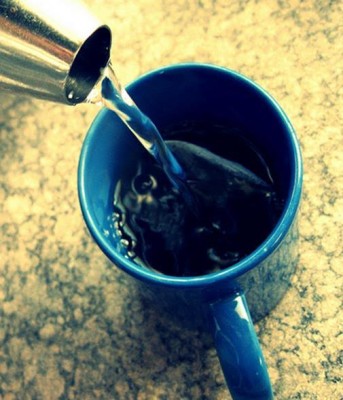 What beautiful alchemy takes place when boiling water and Bigelow Tea meet in your mug! Ah, the aroma! But you might be missing a few steps that ensure that every cup of tea you brew tastes as good as it smells. It turns out the condition of the water poured over your tea makes a big difference.
For starters, please don't consider re-using the water left in your tea kettle from the last time you brewed. Fresh, cold water is essential to making a great cup of tea. It's the oxygen in the water that opens up the tea leaf to bring out all that wonderful flavor. So always let the tap water run for 30 seconds before filling the kettle. If you're using bottled water, give it a good shake to aerate (oxygenate) the water.
And here's another teapot tip to improve aeration: take the chill off the pot by rinsing it first with hot water. Next, consider the type of tea you're making to determine how long to leave the kettle on the stove. For black, oolong and herbal teas, it's best to bring the water to a full, rolling boil. Green and white teas are more delicate, so the ideal time to pour the water is before the boiling point when tiny bubbles just begin to form.
Now the fun part: steep (black tea 2-4 minutes, green tea 1-3 minutes and herbal tea 4 minutes or more) with the mug covered to seal in all the tea goodness, and remember — no squeezing the tea bag! Final step? Inhale deeply and enjoy! As @mik_cm tweeted, the perfect cup of tea is worth waiting for!
Image by Evan Wood via Flickr