Bigelow Tea Shares Favorite Family Stories On Ruth Campbell Bigelow's Birthday
Monday, 8 February 2016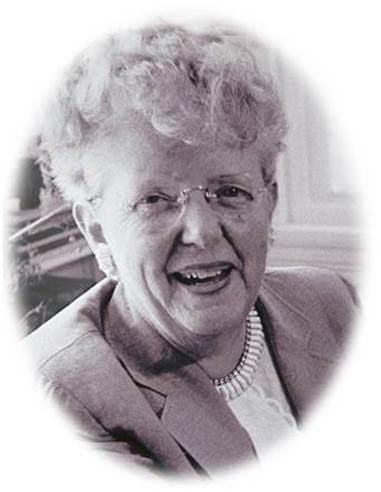 Today, Bigelow Tea celebrates the 120th anniversary of the birth of founder Ruth Campbell Bigelow, and also celebrates her remarkable achievements as a visionary American entrepreneur.  Although Ruth passed away in 1966, the little company she started in her kitchen in 1945 continues to thrive in its third generation of family ownership. "Constant Comment"®, the company's first tea variety, remains a best seller, even as offerings have expanded to include more than 130 tea flavors. Wow!
The entire Bigelow Tea extended family, which celebrated the company's 70th anniversary in 2015, is proud to honor Ruth's legacy by producing the highest-quality teas, serving the community and operating as good environmental and corporate citizens. Here are a few favorite Bigelow family stories that exemplify Ruth's signature can-do spirit:
Inspired by a Colonial recipe, Ruth experimented in her kitchen until she emerged with a blend of black tea, orange rind and sweet spices that she was convinced would be a winner. Indeed, it was the source of "constant comment"among her friends, and Bigelow Tea was born.
Ruth had an "aha" moment in those tough early days when a shop keeper said that he had opened a container of "Constant Comment"®to allow customers to smell the tea's wonderful aroma. "One whiff and they're sold!" he said. So Ruth made sure that every case of tea came with an extra whiffing jar that retailers could keep next to the cash register.
Soon after the company moved from New York to Connecticut in 1955, Bigelow Tea almost met a watery end when back-to-back hurricanes flooded the new building. But once again, Ruth and David rallied and rebuilt!
Stories like these are wonderful reminders of how far Bigelow Tea has come and the traditions that keep it going. Ruth would love knowing that a contemporary of hers, Gladys Hooper, wished for cake and a cup of tea when she recently celebrated her 113th birthday. Tea is truly timeless!