Add Some Zing To The Table With Bigelow Tea's Signature Spice Cake
Monday, 22 February 2016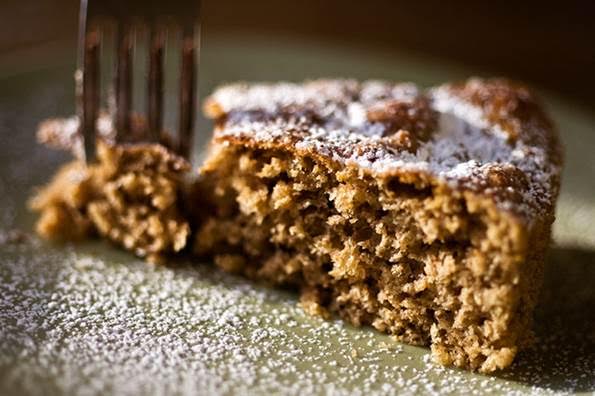 Looking to bring a bit of spice to your baking repertoire? Look no further than one of Bigelow Tea's most popular recipes: "Constant Comment"® Spice Cake. Considered to be the "signature cake" using Bigelow Tea's flagship blend, this spice cake has been teasing taste buds for years—ever since the era when "Constant Comment"® was first introduced.
There's a lot of history behind this flavor (and this recipe). In 1945, founder Ruth Bigelow's revolutionary spirit created the very first Bigelow Tea, which generated constant comment among those who sampled it. She named it "Constant Comment"® of course! In doing so, she challenged well-known tea brands and helped establish specialty tea in America. Seventy years later, under the third generation of family leadership, Bigelow Tea produces 1.7 billion tea bags annually in more than 130 varieties of black, green and herbal teas in may flavors and varieties. Each tea bag is individually overwrapped in signature foil pouches that protect the tea from air, moisture and surrounding aromas, keeping all the flavor and freshness in until you're ready to enjoy!
This expert blending and zealous protection of flavor not only makes for a fantastic tea, it also makes a spectacular ingredient for the "Constant Comment"® Spice Cake. It's a sweetly-spiced dessert as timeless as the tea with which it's made. Here's the recipe. Enjoy!
Ingredients
½ cup milk
½ cup unsalted butter (1 stick)
1 cup sugar
3 eggs, room temperature
1-⅔ cups flour
2-½ teaspoons baking powder
Confectioners sugar
Instructions
Preheat oven to 350° F. Grease and flour a 9″" round cake pan. Combine milk and tea bags in a small saucepan. Heat over medium/low heat until bubbles form around the edge, stirring occasionally. (DO NOT BOIL.) Remove from heat and let cool (15-20 minutes); remove tea bags squeezing out liquid. Set aside. In large mixing bowl, cream butter and sugar until smooth. Add the eggs and whisk to blend. Add the cooled milk; continue to whisk until thoroughly combined. Add flour and baking powder; mix until a smooth batter forms. Pour batter into pan. Bake approximately 35 minutes, or until center of cake springs back when touched. Cool on wire rack before removing from pan. Let cool completely before serving. Dust top with confectioners sugar.