Bigelow Tea's Top Five List Of Most Fun Teapots 
Wednesday, 24 February 2016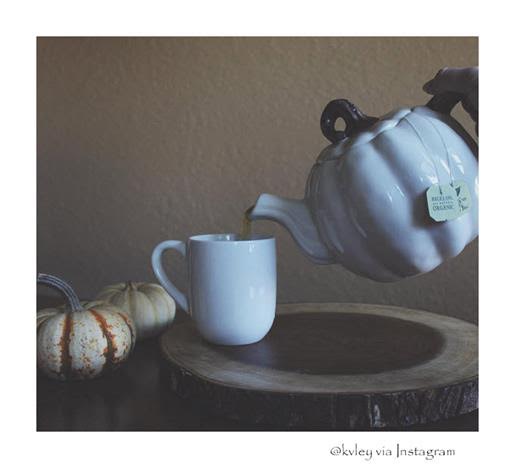 For 70 years, Bigelow Tea has been brewing in the kitchens of many tea lovers. Just think of how many teapots and tea kettles have been used over the years to serve a cuppa tea! Colorful, artistic, sometimes even "short and stout" (like @kvley's beautiful cornflower blue teapot, above!), here are a few fun teapots from around the world.
A TARDIS Teapot
Debuting about two decades after Bigelow Tea was founded in 1945, Doctor Who has collected millions of fans over the years. Depicting the Doctor's unassuming time machine, the TARDIS, this teapot might be able to make your tea steep even faster! And ever a proper gentleman, The Doctor always has tea on-board!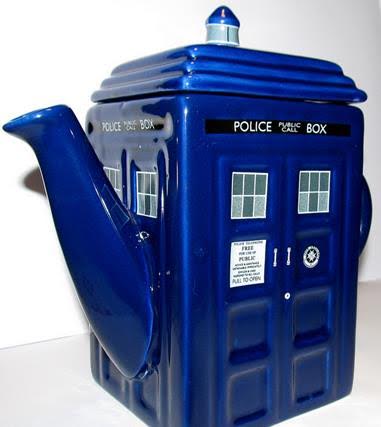 The Bigelow Tea "Chester the Cat" Teapot
Who's feline like a cuppa tea? A well-brewed pot of tea is the cat's meow, and so is this adorable kitten-themed teapot from Bigelow Tea! Gotta have one? Find it here.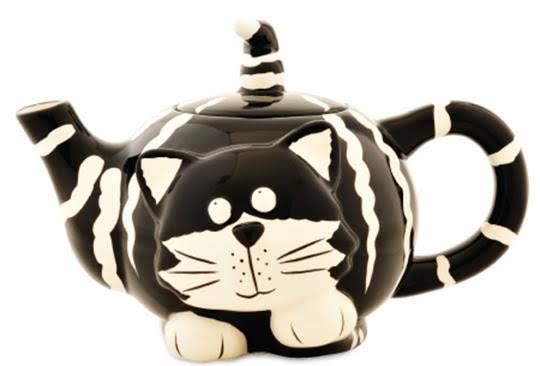 The Vintage Teapot
Classy and timeless, this delicate teapot looks like the perfect complement to a vintage kitchen. You can almost imagine its original owner brewing cups of Bigelow Tea "Constant Comment®" for guests throughout the years!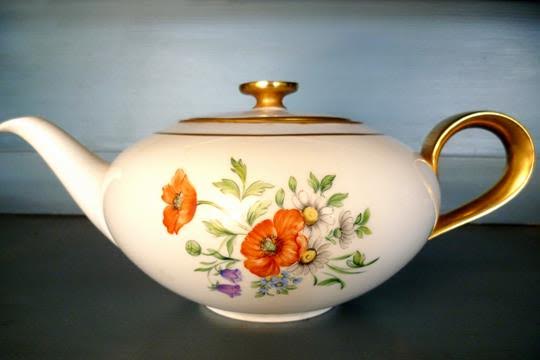 The Modern Teapot
For a more 21st century vibe, check out these two gorgeous teapots. Simple yet stunning, they can be found at the Flagstaff House Museum of Tea Ware in Hong Kong. How modern and exquisite!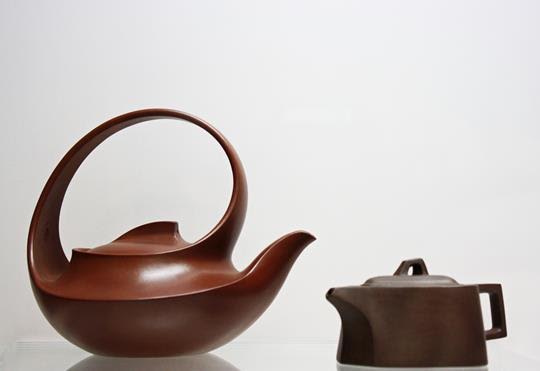 The Traditional Teapot
Sporting some flashy floral patterns and a ceramic body with a uniquely quilted look, this teapot looks like what you'd see at a traditional afternoon tea in the eighteenth century. No wonder it's housed in the National Museum of Scotland! Cheers!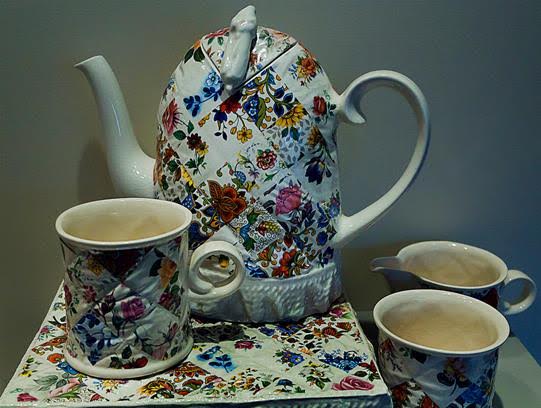 So, sit back, steep your favorite Bigelow Tea blend (or wait in anticipation like @Denise0223) and remember—whatever your mood, whichever teapot you choose, it's what's in the inside that counts!
Image of TARDIS teapot by F_A via Flickr
Image of vintage teapot by Rosmarie Voegtli via Flickr
Image of modern teapots by istolethetv via Flickr
Image of traditional teapot by dun_deagh via Flickr