Learn Why Bigelow Tea Uses Tea From Sri Lanka
Friday, 26 February 2016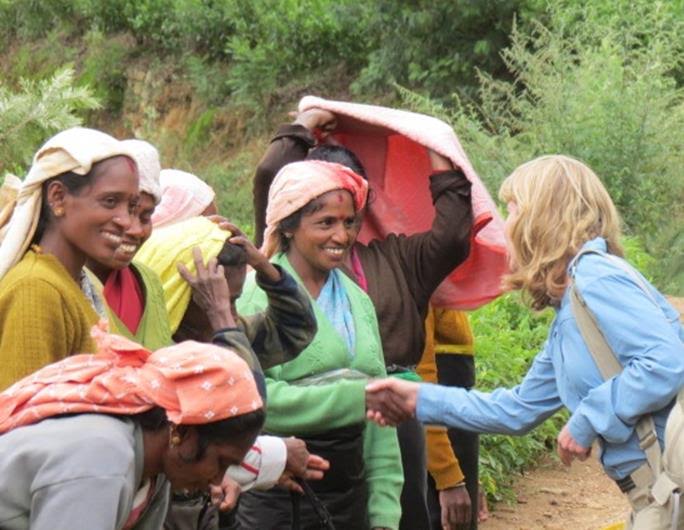 High in the mountains of Sri Lanka grow acres of gorgeous tea plants renowned for yielding a light, bright brew prized as "the champagne of teas." Bigelow Tea founder Ruth Campbell Bigelow fell in love with tea from the region and initiated a partnership that has endured for 67 years! Third-generation President and CEO Cindi Bigelow was thrilled to visit this tiny island country in South Asia to meet the folks who expertly hand-pick tea leaves used in Bigelow's black teas.
For a rare peek inside the tea gardens of Sri Lanka, check out Cindi's Sri Lanka journal and videos. And here are a few more interesting facts highlighting why Bigelow Tea embraces Sri Lankan tea producers as part of its extended global family:
The British planted the first camellia sinensis (tea) plant in Sri Lanka in the 1800s following a blight that had wiped out the coffee crop, sparking new traditions built around tea farming.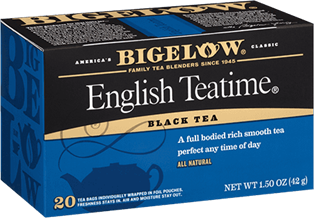 Today, tea cultivation is a $1.5 billion industry in Sri Lanka employing more than 1 million people who produce the world's most expensive tea.
Before 1972, while under British colonization, the island was known as "Ceylon." Hence tea from Sri Lanka is still called Ceylon tea.
Every tea estate in Sri Lanka with which Bigelow Tea does business is part of the Ethical Tea Partnership, which promotes fair treatment of workers and sustainable farming practices.
With high elevations that can exceed 6,000 feet, Sri Lankan tea gardens boast extremely favorable soil and weather conditions for growing delicate tea plants.
Each Sri Lankan estate prides itself on producing signature teas —much the same way vintners age wines for different tastes.
Enjoy the delicious results in your mug of Bigelow black tea! @Daniela441 tweeted his love for English Teatime. What's your favorite Bigelow black tea blend?