Bigelow Tea Goes The Extra Mile With Packaging Details
Friday, 11 March 2016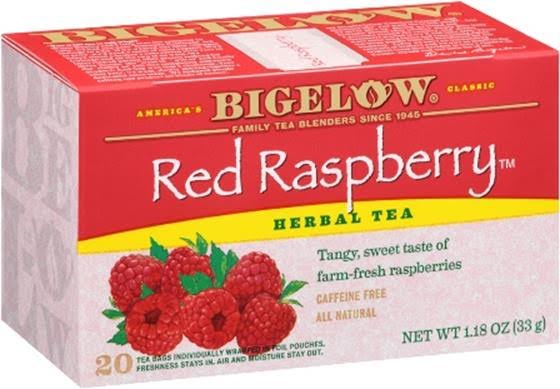 It's said that quality is in the details, and Bigelow Tea is a true believer! As you may have noticed, Bigelow Tea boxes brim with small touches that reflect this third-generation family-owned tea company's passion for tea and joy in bringing it to consumers for 70 years. So it was a thrill to read a third-party review in Converter News that highlights "eight things to like about Bigelow Tea cartons."
Each feature cited in the article is by careful design and came about as part of a refresh of the packaging in 2013, in anticipation of Bigelow Tea's 70th anniversary in 2015. The goal was to showcase the company's long and flavorful history with vivid colors and engaging stories, while also enhancing ease of use as well as showcasing the pride Bigelow employees feel when they bring you a great cup of tea. Of course, as noted in the company's response to a question from @RateTea on Twitter, you'll find no change to the delicious, high-quality tea protected in foil-wrapped pouches inside each box of Bigelow Tea!
Here are eight design elements that have made the new packaging a winner with consumers and industry insiders alike: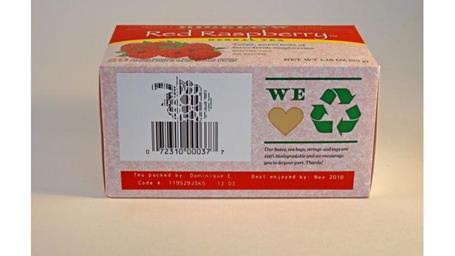 The UPC barcode on the bottom of the box – Each one is in a distinctive shape to reflect the tea variety inside.
Personalization – On the bottom of every box it is noted who packaged the tea, using the worker's first name and last initial.
"Best enjoyed by …" – This appears instead of the standard "use by" date.
Sustainable packaging statement – Included is a gold heart that mimics the gold in the company logo, as well as encouragement to "do your part" to recycle.
Caff-O-Meter – Lets you know how much caffeine is in your tea. You'll also find helpful brewing tips.
Unlock the freshness – A gold key points to the nifty "tuck tab" closure.
Company history printed on the top – One of nine different stories from Bigelow Tea history is featured on every box of tea.
Color scheme – "As satisfying as a fresh-brewed cup o' tea," according to Converter News!
Enjoy these enticing visual elements as you sip and savor your next cup of Bigelow